DATAEAGLE 3712A X-TREME Kit - Wireless PROFIBUS, PROFIsafe

DATAEAGLE 3712A X-TREME Kit - Wireless PROFIBUS, PROFIsafe
Product Images
DATAEAGLE 3712A X-TREME Kit - Wireless PROFIBUS, PROFIsafe
$4,400.00
SKU: GC-SCH-DE-XTR-3712A-KIT
MPN: GC-SCH-DE-XTR-3712A-KIT
Manufacturer: Schildknecht AG
Delivery: Ships within 7-14 business days
Qualifies for Free shipping
Antenna not included.
Please contact sales for help selecting the correct antenna for your application.
We've Got You Covered
Product Information
Product Description
The DATAEAGLE 3712A X-Treme Kit allows for PROFIBUS DP data transfers over a reliable, wireless network using PROFIsafe technology. The kit consists of 2 pre-paired radios (1 master and 1 slave) for plug & play implementation.  An antenna is not included.  Contact sales to select the correct antenna for your application.
The connection is created between 2 copper DP segments, and is capable of data transmissions up to 1.5 Mbit/s. The system supports up to 8 PROFIBUS DP slaves and a total of 4 radio slaves, creating a multipoint radio topology.
The X-Treme kit is small and easily mounted in any environment with an IP65 rated case and secure surface mounting with 4 screw-holes.
The device uses a patent filter technology that ensures a highly reliable and error-free link running on 2.4 GHz Bluetooth, 100m W (EIRP) frequency and is able to transmit up to 100 meters indoors and 300 meters in open areas.
Common Applications Include:
Replacement of conductor lines
Replacement of optical coupler
Replacement of trailing cable/cable chains
Replacement of slip rings
Water/sewage and raw materials management
Cranes/crane systems
Storage systems
Machine construction
Automotive industry
Transport vehicles
Lifts/elevators
Features
Max. number of radio slaves: 1
Max. number of DP slaves: 1
IP65 rated case
187.5 kbit/s PROFIBUS DP transmission rate
Transmission range up to 100 meters (indoors)
Transmission range up to 300 meters (outdoors)
24V DC power supply
Mounting plate with 4-hole screw fastening
2.4 GHz Bluetooth, 100mW (EIRP)
Documents and Drivers
Documentation
DataEagle 3710 X-TREME User Manual
DataEagle 3000 Series Datasheet
DataEagle 3000 X-TREME Series Quick Reference Guide
Specifications
Connector(s)
Terminal clamps and 9 pol. SUB D
Included in Box
1 DataEagle X-Treme 3717-A Master
1 DataEagle X-Treme 3717-A Slave
2 Omnidirectional Antenna
3 dB with magnetic base and connecting cable (5m)
Mounting
Mounting plate with 4-hole screw fastening
Range
Indoor: 100m
Outdoor: 300m
Temperature Range
-20ºC to 60ºC (-4ºF to 140ºF)
Request a Quote
Curious about bulk pricing? Please fill out the information below and our sales team will provide a quote within 1 business day.
Product and Quote information
Enter up to two product names/SKUs and up to three quantities for each product. If more products/quantity quotes are needed, please include your requests in the message section below.
Your Contact Information
Please provide information where we can send your quote and reach you in the case where further information is required with the quote.
Where You'd Like the Products Shipped
Please provide information where you'd like the products shipped to so we can give you the most accurate quote possible.
Your Use Case
Please help us understand your use case so we can provide you with the best possible solution. This step is optional, so please feel free to skip it if you'd like.
3 of 3: How challenging has it been to locate products that meet your specific needs?
Confirm Your Request
Please confirm your request and we will get back to you within 1 business day.
Thank You!
Thanks for submitting your quote request. You should receive an email with a copy of your request shortly, and a member from our sales team will reply to you within 1 business day.
You Might Be Interested In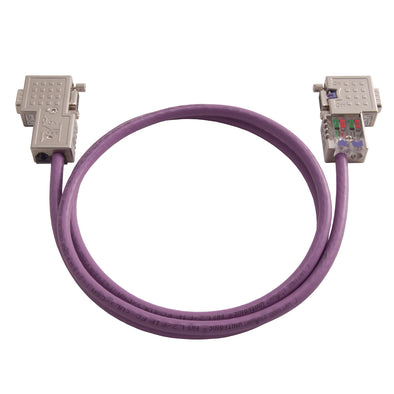 $149.00
We have the best technical support engineers that know how to use our products.
If our Tech Support cannot solve your problem, we will contact the design engineer or manufacturer to help find a resolution.