DATAEAGLE Condition Monitoring System Local Dashboard


DATAEAGLE Condition Monitoring System Local Dashboard
Product Images
DATAEAGLE Condition Monitoring System Local Dashboard
$2,253.00
SKU: GC-SCH-DE-CMS-LD
MPN: 11739_LD
Manufacturer: Schildknecht AG
Delivery: Ships within 3 - 4 weeks
Qualifies for Free shipping
We've Got You Covered
Product Information
Product Description
The DATAEAGLE CMS Local Dashboard is ideally suited for condition monitoring of e.g. engines and machines in industrial environments. The aim is to implement condition monitoring  simply, quickly and locally, in the sense of Industry 4.0. Therefore, the sensor data is available in a ready-made Node-REDTM-Dashboard via the Ethernet port at the gateway.
The ready-to-use dashboard is based on Node-RED technology and is pre-built for the sensors; no server is required. The dashboard is hosted locally on a DATAEAGLE Pi (with an integrated Raspberry Pi Compute module) which is paired with the IoT-Gateway. The dashboard is served up as a webpage that can be displayed on any screen with access to the IP address of the DATAEAGLE Pi on the local network. 
Using NodeRED, the dashboard is customizable, and alerting and implementation of data analytics is possible. With the local dashboard, there are no monthly costs.  However, it is also possible to add a locally hosted or 3rd party cloud connections as well.
The robust CISS sensor can be mounted directly on the motor, pump or machine. Data  transmits via Bluetooth Low Energy to the central IoT Gateway DATAEAGLE 2730, where it can receive values from up to 8 CISS sensors simultaneously. The values are pre-processed and can be accessed via an Ethernet interface.
The dashboard is based on the IoT software Node-REDTM and offers the possibility to process the sensor data individually and/or to integrate them into a separate database.
The DATAEAGLE Fieldbus Condition Monitoring System uses a small industrial Bluetooth mulit-sensor (accelerometer, gyroscope, temperature, humidity, pressure, light, acoustic, magnetometer – all in one), combined with an IoT-Gateway (the DATAEAGLE 2730) to provide sensor data to a local Node-RED dashboard.  The sensors can be connected to pumps, motors and other mission critical equipment to provide monitoring and predictive maintenance.   Up to eight (8) sensors can be used with a single gateway.
Features
Simple set-up – sold as a complete package
Ready-to-use local dashboard, incorporating all 8 sensor types
Wide operating temperature range (-20 to +60 C)
No monthly costs
Din Rail Mount
FCC Certified
Documents and Drivers
Documentation
DATAEAGLE Condition Monitoring System Datasheet
DATAEAGLE Condition Monitoring System Flyer
Specifications
Connector(s)
Connection voltage supply:
Fieldbus: Terminal clamps
Multisensor: CISS (4way 1.2 SealStar FA Connector 805-122-541) to USB 2.0
Dimensions
Fieldbus: 22.5 mm x 99 mm x 114.5 mm (WxHxD)
Multisensor: 80 mm x 53.2mm x 23.3mm (WxHxD)
Humidity
10 – 90 % relative humidity (non-condensing)
Interface(s)
Fieldbus: RJ 45
Dashboard: Raspberry Pi Compute Module
Mounting
Fieldbus: DIN rail mounting
Multisensor: Direct mounting (with screws)
Power
Power Consumption: 200 mA
Transmitting Power: 8 dBm (Fieldbus), 3 dBm (Multisensor)
Product Weight
Fieldbus: 130 g
Multisensor: 34 g (55 g incl. Fastening set)
Range
Radio range: Up to 70m (Fieldbus), Up to 50 m (Multisensor)
Security/Protection
Fieldbus: IP20
Multisensor: IP54
Temperature Range
Fieldbus: -20°C to +60°C (-4°F to +140°F)
Multisensor: -20°C to +80°C (-4°F to +176°F)
Voltage
Fieldbus: 24 V DC
Multisensor: 5 V
Request a Quote
Curious about bulk pricing? Please fill out the information below and our sales team will provide a quote within 1 business day.
Product and Quote information
Enter up to two product names/SKUs and up to three quantities for each product. If more products/quantity quotes are needed, please include your requests in the message section below.
Your Contact Information
Please provide information where we can send your quote and reach you in the case where further information is required with the quote.
Where You'd Like the Products Shipped
Please provide information where you'd like the products shipped to so we can give you the most accurate quote possible.
Your Use Case
Please help us understand your use case so we can provide you with the best possible solution. This step is optional, so please feel free to skip it if you'd like.
3 of 3: How challenging has it been to locate products that meet your specific needs?
Confirm Your Request
Please confirm your request and we will get back to you within 1 business day.
Thank You!
Thanks for submitting your quote request. You should receive an email with a copy of your request shortly, and a member from our sales team will reply to you within 1 business day.
You Might Be Interested In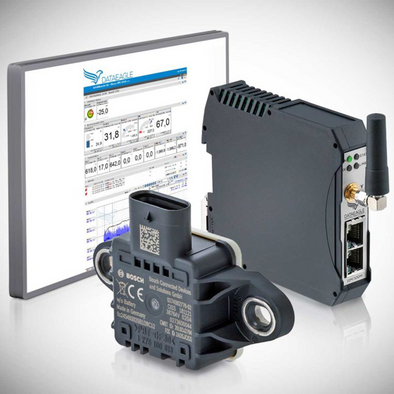 $2,253.00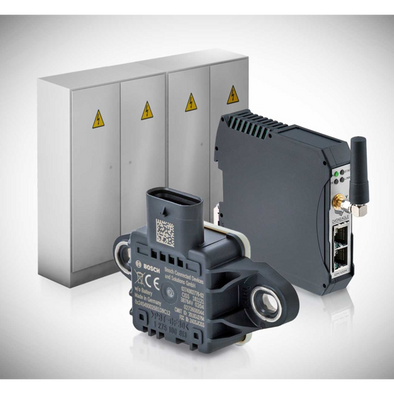 $2,253.00
We have the best technical support engineers that know how to use our products.
If our Tech Support cannot solve your problem, we will contact the design engineer or manufacturer to help find a resolution.