ESP32-C3-MINI-1 - WI-FI & Bluetooth LE Module

ESP32-C3-MINI-1 - WI-FI & Bluetooth LE Module
Product Images
ESP32-C3-MINI-1 - WI-FI & Bluetooth LE Module: Low Temperature
$1.88
SKU: GC-ESP32-C3-MINI-1-N4
MPN: ESP32-C3-MINI-1-N4
Manufacturer: Espressif Systems
Stock Status: In stock
Delivery: Ships same or next business day
Shipping is Free on orders over $100
We've Got You Covered
Product Information
Product Description
The GC-ESP32-C3-MINI-1 is ideal for use when a tiny footprint is needed for a design. At 13.20×16.60, this module is one of the smallest fully certified Espressif modules.  This general-purpose Wi-Fi and Bluetooth LE module has a rich set of peripherals and its small size make the module an ideal choice for smart homes, industrial automation, health care, consumer electronics, etc.
Note: The feature set and i/o of the ESP32-C3-MINI-1 module is the same as the ESP32-C3-WROOM-02, it just has smaller footprint.
ESP32-C3-MINI-1 comes with a PCB antenna and has 2 options:
normal temperature operating at –40 ~ 85 °C
high temperature operating at –40 ~ 105 °C
The two options only differ in chip integrated and ambient operating temperature.
Order Summary
| SKU | Temperature | Manufacturer Part # (MPN) |
| --- | --- | --- |
| GC-ESP32-C3-MINI-1-N4 | Normal Temperature | ESP32-C3-MINI-1-N4 |
| GC-ESP32-C3-MINI-1-H4 | High Temperature | ESP32-C3-MINI-1-H4 |
Features
Small­sized module with 15 GPIOs
Built around RISC­V single­core SoC with a 4 MB flash in package
Supporting IEEE 802.11b/g/n (2.4 GHz Wi­Fi) and Bluetooth 5 (LE)
ESP32-C3FH4 or ESP32-C3FN4 embedded, 32-bit RISC-V single-core processor, up to 160 MHz
Documents and Drivers
Documentation
ESP32-C3-MINI-1 Datasheet
Specifications
Antennas
Internal PCB onboard antenna
Controller(s)
Remote control peripheral, LED PWM controller, general DMA controller, TWAI® controller, USB Serial/JTAG controller
Dimensions
13.20×16.60×2.40(±0.15)mm
Frequency
Center Frequency Range: 2412 ~ 2484 MHz
Interface(s)
SPI
Dual SPI
Quad SPI
4 × virtual Wi-Fi
Memory
4 MB Flash
384 KB ROM
400 KB SRAM (16 KB for cache)
8 KB SRAM in RTC
Temperature Range
N4: -40°C to +85°C (-40°F to +185°F)
H4: -40°C to +105°C (-40°F to +221°F)
Request a Quote
Curious about bulk pricing? Please fill out the information below and our sales team will provide a quote within 1 business day.
Product and Quote information
Enter up to two product names/SKUs and up to three quantities for each product. If more products/quantity quotes are needed, please include your requests in the message section below.
Your Contact Information
Please provide information where we can send your quote and reach you in the case where further information is required with the quote.
Where You'd Like the Products Shipped
Please provide information where you'd like the products shipped to so we can give you the most accurate quote possible.
Your Use Case
Please help us understand your use case so we can provide you with the best possible solution. This step is optional, so please feel free to skip it if you'd like.
3 of 3: How challenging has it been to locate products that meet your specific needs?
Confirm Your Request
Please confirm your request and we will get back to you within 1 business day.
Thank You!
Thanks for submitting your quote request. You should receive an email with a copy of your request shortly, and a member from our sales team will reply to you within 1 business day.
You Might Be Interested In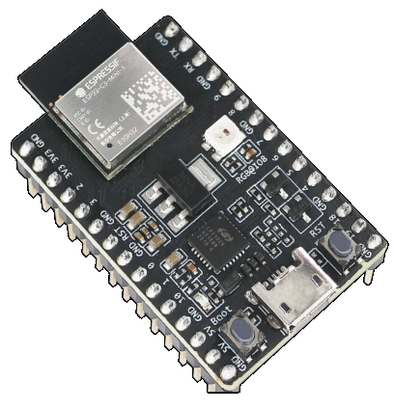 $3.00
We have the best technical support engineers that know how to use our products.
If our Tech Support cannot solve your problem, we will contact the design engineer or manufacturer to help find a resolution.