This product is discontinued and no longer available.
ESP32 LyraT Mini Kit
ESP32 LyraT Mini Kit
Product Images
ESP32 LyraT Mini Kit
SKU: GC-ESP-LYRAT-MINI-KIT
MPN: ESP32-LyraT-Mini
Manufacturer: Espressif Systems
We've Got You Covered
Product Information
Product Description
ESP32-LyraT-Mini is a lightweight audio development board based on ESP32-WROVER-B, which implements AEC, AGC, NS WWE (wake word engine) and other audio signal processing technologies.
Features
ESP32-WROVER-B module
Audio codec chip
ADC chip
Microphone on board
Audio output
1 x 3-watt speaker output
MicroSD card slot (1 line)
Eight keys
Two system LEDs
JTAG and UART test points
Integrated USB-UART Bridge Chip
Li-ion Battery-Charge Management
Documents and Drivers
Documentation
ESP32 Lyra Mini Kit Getting Started Guide
ESP32 Lyra Mini Kit Getting Design Resource
ESP32 Lyra Mini Kit Getting Hardware Reference
Specifications
Power Supply
Main from USB: 5V
Secondary from battery: 3.7V
Request a Quote
Curious about bulk pricing? Please fill out the information below and our sales team will provide a quote within 1 business day.
Product and Quote information
Enter up to two product names/SKUs and up to three quantities for each product. If more products/quantity quotes are needed, please include your requests in the message section below.
Your Contact Information
Please provide information where we can send your quote and reach you in the case where further information is required with the quote.
Where You'd Like the Products Shipped
Please provide information where you'd like the products shipped to so we can give you the most accurate quote possible.
Your Use Case
Please help us understand your use case so we can provide you with the best possible solution. This step is optional, so please feel free to skip it if you'd like.
3 of 3: How challenging has it been to locate products that meet your specific needs?
Confirm Your Request
Please confirm your request and we will get back to you within 1 business day.
Thank You!
Thanks for submitting your quote request. You should receive an email with a copy of your request shortly, and a member from our sales team will reply to you within 1 business day.
You Might Be Interested In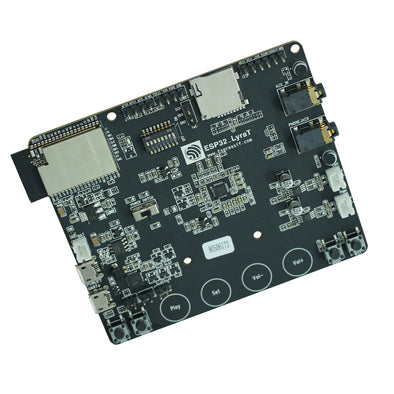 $7.50
We have the best technical support engineers that know how to use our products.
If our Tech Support cannot solve your problem, we will contact the design engineer or manufacturer to help find a resolution.