SMA-Male to SMA-Male Cable

SMA-Male to SMA-Male Cable
Product Images
Product Information
Product Description
This cable features an SMA-Male to SMA-Male port.
To keep attenuation at a minimum, keep the antenna cable as short as possible. However, the most important thing is to find the perfect spot for your antenna, even if it requires a longer cable. We recommend that you keep cable length below 10m, as transmission power will decrease significantly if you choose a longer cable.
Antenna cables are very delicate and should not be bent. When installing the cable please observe its maximum bending radius of 30mm. Antenna cables should only be hand-tightened, without using tools.
Order Summary
| SKU | Cable Length | Manufacturer Part # (MPN) |
| --- | --- | --- |
| GC-SCH-CAB-10589 | .5 M | 10589 |
| GC-SCH-CAB-10629 | 1 M | 10629 |
| GC-SCH-CAB-10279 | 2 M | 10279 |
| GC-SCH-CAB-10273 | 4 M | 10273 |
| GC-SCH-CAB-10935 | 6 M | 10935 |
| GC-SCH-CAB-10284 | 10 M | 10284 |
Specifications
MPN
10589, 10629, 10279, 10273, 10935, 10284
Request a Quote
Curious about bulk pricing? Please fill out the information below and our sales team will provide a quote within 1 business day.
Product and Quote information
Enter up to two product names/SKUs and up to three quantities for each product. If more products/quantity quotes are needed, please include your requests in the message section below.
Your Contact Information
Please provide information where we can send your quote and reach you in the case where further information is required with the quote.
Where You'd Like the Products Shipped
Please provide information where you'd like the products shipped to so we can give you the most accurate quote possible.
Your Use Case
Please help us understand your use case so we can provide you with the best possible solution. This step is optional, so please feel free to skip it if you'd like.
3 of 3: How challenging has it been to locate products that meet your specific needs?
Confirm Your Request
Please confirm your request and we will get back to you within 1 business day.
Thank You!
Thanks for submitting your quote request. You should receive an email with a copy of your request shortly, and a member from our sales team will reply to you within 1 business day.
You Might Be Interested In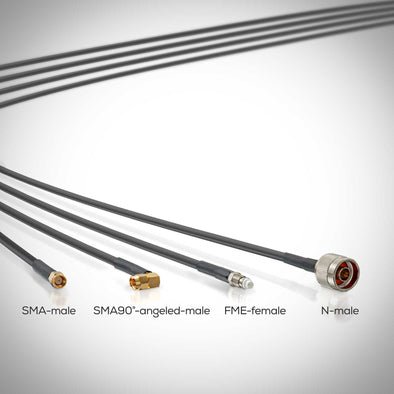 $55.00
We have the best technical support engineers that know how to use our products.
If our Tech Support cannot solve your problem, we will contact the design engineer or manufacturer to help find a resolution.