DeviceNet Detective 2 Handheld Diagnostic Tool

DeviceNet Detective 2 Handheld Unit Side Image

DeviceNet Detective 2 Handheld Unit

DeviceNet Detective 2 Kit Components Image
DeviceNet Detective 2 Handheld Unit Front Image

DeviceNet Detective 2 Handheld Unit Top Image

DeviceNet Mini to CAN DB9 Cable Image

DeviceNet Open Plugable Cable Image

DeviceNet micro to CAN DB9 Cable Image
DeviceNet Detective 2 Handheld Diagnostic Tool
Product Images
DeviceNet Detective 2 Handheld Diagnostic Tool
$1,895.00
SKU: GC-DETECT-DN2
MPN: GC-DETECT-DN2
Manufacturer: Grid Connect Inc.
Stock Status: Estimated in stock unknown
Delivery: Order now and we'll deliver when available
Qualifies for Free shipping
We've Got You Covered
Product Information
Product Description
Simplify factory floor management of any DeviceNet network with the Grid Connect DeviceNet Detective 2 Handheld Diagnostic Tool. This portable easy to use DeviceNet/CAN configuration and diagnostic tool is designed for simplicity of operation with a 320 x 240 OLED display and controlled by a rotary push dial. The device is protected by an IP20 enclosure. Power is provided by either 24V DeviceNet power or battery power.
The DeviceNet Detective 2 can be used on-site to
quickly identify and fix DeviceNet network problems, and
eliminate the training, expense, and complexity of notebook computer tools.
 The DeviceNet Detective 2 provides
an extensive set of DeviceNet/CAN configuration and diagnostic capabilities,
a complete listing of all devices on the network,  and
provides easy to understand information about all nodes such as address, baud rate, error conditions and messaging attributes.
A bus diagnostics feature provides a wealth of information about the dynamics of the network, and helps users focus on solving network node problems. Other functionality includes detection of the CAN bit rate, bus load measurement, and termination measurement. As well as receiving CAN messages, the DeviceNet Detective 2 can transmit either individual messages or entire sequences. In addition, an internal memory card allows tracing of the CAN/DeviceNet message traffic.
An integrated two-channel oscilloscope enables visualization of the CAN signals. Single CAN IDs and various events can be used as triggers. CAN frames are decoded from the recorded signal, allowing for detection of errors in a frame.
Included in DeviceNet Detective 2 Kit Carrying Case
Handheld DeviceNet Detective 2 Diagnostic Tool
DeviceNet Detective 2 Cable with DB9 to Mini Connector
DeviceNet Detective 2 Cable with DB9 to Micro Connector
DeviceNet Detective 2 Cable with DB9 to Open Pluggable (Phoenix) Connector
CABLE USB-A TO MICRO USB-B 1M
4 AA Rechargeable Battery, UL Listed
AA Battery Case

The knowledgeable and experienced engineers at Grid Connect provide complete technical support for the DeviceNet Detective 2. We offer phone support and on-line chat support during regular business hours.
Features
Handheld DeviceNet/CAN Diagnostic and Configuration Tool
Simple Rotary Push Dial Operation
Easy to Read 320 x 240 OLED Graphic Display
High-speed CAN ISO 11898-2
DeviceNet or Battery Power (4 x AA 1.2 V Rechargeable Batteries Included)
Integrated Two Channel Oscilloscope
Internal Memory Card for Data Storage and Logging
USB Connection to PC
Three D-Sub 9-pin DeviceNet Cables with Power Connector Included (Open, Sealed Mini and Sealed Micro)
On-Device Help and Detailed User Guide (PDF)
PEAK-Converter for Windows Software Included
Rugged Carrying Case
2 Year Limited Warranty
Extensive Diagnostic Feature Set
DeviceNet Detective Functions
Offline utilities to change network node configuration.
Detect baud rates and node addresses (MAC ID's)
Display high, low and present 24VDC network supply voltage.
Display range of high & low CAN bus voltages
Reference "Help" for Detective menus, plus DeviceNet wiring pinouts & LED function screens
Report CAN errors per second and total CAN errors detected
Log CAN errors from each node
Error "Logbook" function
Detect % traffic load on the network
Detect all node objects on the network and report results
Monitor and identify group 1, 2, 3 and 4 traffic
Offline control of I/O
CAN Functions
Recording of incoming CAN messages to the internal memory card
Conversion of trace data to various output formats using a Windows program
Transmission of CAN messages or message lists
Decimal, hexadecimal, or binary entering of CAN data; data change of a single transmission message during runtime
Measurement of CAN bus load, displayed by means of a time diagram
A bus load time diagram can be saved as bitmap
Measurement of CAN termination for High-speed CAN bus, even while the system is running
Switchable CAN termination for the connected bus
Voltage measurement for all pins of the CAN connector (D-Sub)
Oscilloscope Functions
Two independent channels having a maximum sampling frequency of 20 MHz each
Memory depth can be set to up to 64 kSamples
Display of the CAN-High and the CAN-Low signal as well as the difference of both signals
Time measurement with a resolution of up to 50 ns
Inspection of external signals (with frequencies up to 1 MHz) with a probe via the BNC connection
Configuration of trigger to frame start, frame end, CAN errors, CAN ID, or signal edges.
External measurement devices can be triggered using the BNC connector
Depiction of raw CAN frames
Decoding of CAN frames from the recorded signal course
Current view can be saved as bitmap screenshot
Saving the recorded sample data as CSV file
Documents and Drivers
Documentation
DeviceNet Detective 2 Datasheet
DeviceNet Detective 2 User Guide
Specifications
Certifications
RoHS, CE, EN 61326-1:2006-10, EC directive 2004/108/EG, EN 55011
Connector(s)
D-Sub 9-pin with Barrel Connector for Power; USB (to PC)
Data Rate
Standard 125k, 250k, 500k
Humidity
15% to 90% non-condensing RH
Interface(s)
CAN: High-speed CAN ISO 11898-2 (PCA82C251)
Memory: Internal Memory Card (at least 1 GB)
Cables: (3) D-Sub 9-pin 5 ft. cables to each of: Open Terminal Block; Sealed Mini; Sealed Micro
Power Supply
24 VDC, 100 mA (Supplied by DeviceNet)
4 x AA 1.2 V Rechargeable Batteries (included)
Note: Batteries are NOT Charged in Device
Product Weight
400 g (14.1 oz.) (without batteries)
Software
PEAK-Converter for Windows
Temperature Range
Operation: -0ºC to 50ºC (+32ºF to 122ºF)
Storage: -40ºC to 80ºC (-40º to 176ºF)
Request a Quote
Curious about bulk pricing? Please fill out the information below and our sales team will provide a quote within 1 business day.
Product and Quote information
Enter up to two product names/SKUs and up to three quantities for each product. If more products/quantity quotes are needed, please include your requests in the message section below.
Your Contact Information
Please provide information where we can send your quote and reach you in the case where further information is required with the quote.
Where You'd Like the Products Shipped
Please provide information where you'd like the products shipped to so we can give you the most accurate quote possible.
Your Use Case
Please help us understand your use case so we can provide you with the best possible solution. This step is optional, so please feel free to skip it if you'd like.
3 of 3: How challenging has it been to locate products that meet your specific needs?
Confirm Your Request
Please confirm your request and we will get back to you within 1 business day.
Thank You!
Thanks for submitting your quote request. You should receive an email with a copy of your request shortly, and a member from our sales team will reply to you within 1 business day.
You Might Be Interested In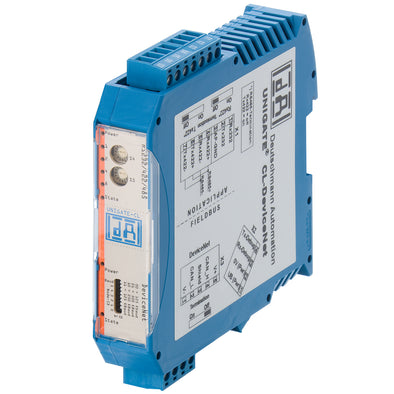 $720.00
We have the best technical support engineers that know how to use our products.
If our Tech Support cannot solve your problem, we will contact the design engineer or manufacturer to help find a resolution.