ESP-WROOM-S2 Wireless Wi-Fi Module



ESP-WROOM-S2 Wireless Wi-Fi Module
Product Images
ESP-WROOM-S2 Wireless Wi-Fi Module
$1.65
Regular price: $1.70
SKU: GC-ESP-WROOM-S2
MPN: ESP-WROOM-S2
Manufacturer: Espressif Systems
Stock Status: In stock
Delivery: Ships same or next business day
Shipping is Free on orders over $100
Order quantity is limited to in-stock amounts.
Use
Request a quote form
for larger volumes.
We are Espressif's Franchised Volume Distributor. We can help you with your Espressif technical support and stocking needs.
We've Got You Covered
Product Information
Product Description
This product is NOT for new designs. 
The ESP-WROOM-S2 has hardware SPI speeds up to 8 Mbps and includes an ESP8266EX chip that integrates Tensilca L106 32-bit microcontroller (MCU) and a 16-bit RSIC. The system is able to support a Real Time Operating System (RTOS). The CPU clock speed is 80 MHz, but it is capable of reaching a maximum value of 160 MHz. The Wi-Fi stack only takes up about 20% of CPU time, and the remaining CPU time is available for user application.
The other parts of the chip are able to work with the MCU through a variety of interfaces:
The programmable RAM/ROM interface (iBus) can access the external flash by connecting to the memory controller.
The AHB interface can access the register.
The Data RAM interface (dBus) connects to the memory controller.
The memory controller is integrated within the ESP8266EX Wi-Fi SoC, which includes both SRAM and ROM. The MCU is capable of accessing this memory controller via dBus, iBus, and AHB interfaces. The RAM and ROM units can be accessed using these interfaces. The running sequence in the arrival order of requests is determined by a memory arbiter. The user program must be stored in the SPI flash integrated in this module because there is no programmable ROM on the chip. When the ESP8266EX is in Station mode and connects to the router, the available space in the Heap + Data sector is around 50 KB.
The support of SPI flash enables the ESP-WROOM-S2 to integrate 2 MB of SPI flash memory. In theory, the ESP8266EX could support up to 16 MB of SPI flash. It can support the Standard SPI, DOUT (Dual Output), DIO (Dual I/O), QIO (Quad I/O), and QOUT (Quad Output) SPI modes. In addition to this, this module utilizes a 26 MHz crystal oscillator that operates between -20°C to 85°C and has an accuracy of ±10 PPM.
Application areas include:
Home automation and home security
Smart lights and plugs
Home appliances
Sensors and detectors
Security alarms
Monitor and scales
Mesh Networks
Industrial Wireless Control
Wearable Electronics
WiFi Location-aware Devices
WiFi Position System Beacons
Features
2-MB SPI Flash
Flash connected to HSPI
package size SOP 8-150 mil
2 dBi PCB antenna
SPI speed up to 8 Mbps
CPU clock speed is 80 MHz, maximum 160 MHz
Programmable RAM/ROM interface (iBus)
Programmable Data RAM interface (dBus)
AHB interface accesses the registera
Documents and Drivers
Specifications
Antennas
2 dBi PCB-on-board antenna
Firmware
Upgrade: UART Download / OTA (via network) / Download and burn firmware via host
Frequency Band
2.4 GHz ~ 2.5 GHz (2400M ~ 2483.5M)
Interface(s)
Peripheral interface
UART/I2C/GPIO/PWM/SDIO/SPI/IR Remote Control/ ADC
GPIO/PWM
Networks
Standards: FCC/CE/TELEC/NCC
Security/Protection
Security: WPA/WPA2
Encryption: WEP/TKIP/AES
Temperature Range
-40°C to +85°C (-40°F to +185°F)
Request a Quote
Curious about bulk pricing? Please fill out the information below and our sales team will provide a quote within 1 business day.
Product and Quote information
Enter up to two product names/SKUs and up to three quantities for each product. If more products/quantity quotes are needed, please include your requests in the message section below.
Your Contact Information
Please provide information where we can send your quote and reach you in the case where further information is required with the quote.
Where You'd Like the Products Shipped
Please provide information where you'd like the products shipped to so we can give you the most accurate quote possible.
Your Use Case
Please help us understand your use case so we can provide you with the best possible solution. This step is optional, so please feel free to skip it if you'd like.
3 of 3: How challenging has it been to locate products that meet your specific needs?
Confirm Your Request
Please confirm your request and we will get back to you within 1 business day.
Thank You!
Thanks for submitting your quote request. You should receive an email with a copy of your request shortly, and a member from our sales team will reply to you within 1 business day.
You Might Be Interested In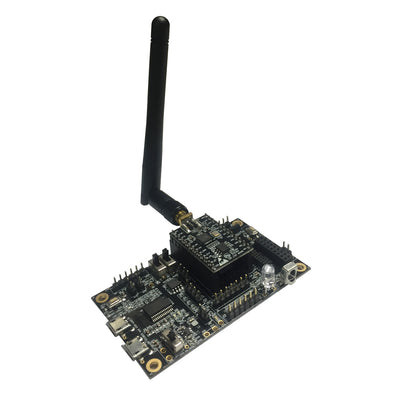 $10.00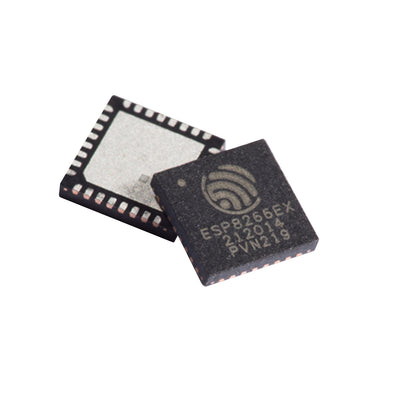 $1.35
We have the best technical support engineers that know how to use our products.
If our Tech Support cannot solve your problem, we will contact the design engineer or manufacturer to help find a resolution.