ESP8285 Wireless 802.11 b/g/n/e/i Chip

ESP8285 Wireless 802.11 b/g/n/e/i Chip
Product Images
ESP8285 Wireless 802.11 b/g/n/e/i Chip
$1.66
SKU: GC-ESP8285
MPN: ESP8285
Manufacturer: Espressif Systems
Delivery: Ships within 7-14 business days
Shipping is Free on orders over $100
We've Got You Covered
Product Information
Product Description
Minimum Quantity Required: 10 chips.
----------------------------------------------------------
The ESP8285 is a compact, low-power, Wi-Fi SoC solution designed for the Internet of Things (IoT). This wireless chip follows the 802.11 b/g/n/e/I WLAN MAC protocol along with the latest Wi-Fi P2P and TCP/IP. The chip can also be applied to a micro-controller and a Wi-Fi adaptor through SPI/SDIP or I2C/UART interfaces.
With the Tensilica's L106 Diamond series 32-bit microcontroller (MCU) the chip is often integrated with external sensors and other application-specific devices through the 17 GPIOs. It offers reliable performance as a standalone application or as the slave to a host MCU.
The Espressif Systems' Connectivity Platform (ESCP) enables the following features:
Fast switch between sleep and wake-up mode
Adaptive radio biasing
Advanced signal processing
Spur cancellation
Radio co-existence mechanisms for common interference mitigation
Examples of major applications include:
Home automation
Smart lights and plugs
IP cameras
Baby monitors
Sensor networks
Security ID tags
Mesh networks
Industrial wireless control
Wearable electronics
WiFi location-aware devices
WiFi position system beacons
Features
802.11 b/g/n/e/i support
Wi-Fi Direct (P2P) support
WPA/WPA2 PSK, and WPS driver
WMM power save U-APSD
Multiple queue management to fully utilize traffic prioritization
UMA compliant and certified
802.1h/RFC1042 frame encapsulation
Seamless roaming support
Documents and Drivers
Documentation
ESP8285 Chip Datasheet
Specifications
Antennas
PCB Trace, External, IPEX Connector, Ceramic Chip
CPU
Tensilica L106 32-bit micro controller
Firmware
UART Download/OTA (via network)
Frequency Band
2.4G ~ 2.5G (2400M ~ 2483.5M)
Interface(s)
UART/SDIO/SPI/I2C/I2S/IR Remote Control
GPIO/ADC/PWM
Protocols
Wi-Fi: 802.11 b/g/n/e/I
Network: IPv4, TCP/UDP/HTTP/FTP
Security/Protection
Software Security: WPA / WPA2
Software Encryption: WEP/TKIP/AES
Software
Development: Supports Cloud Server Development/Firmware and SDK for fast on-chip programming
Configuration: AT Instruction Set, Cloud Server, Android/iOS app
Temperature Range
-40ºC to 125ºC (-40ºF to 257ºF)
Request a Quote
Curious about bulk pricing? Please fill out the information below and our sales team will provide a quote within 1 business day.
Product and Quote information
Enter up to two product names/SKUs and up to three quantities for each product. If more products/quantity quotes are needed, please include your requests in the message section below.
Your Contact Information
Please provide information where we can send your quote and reach you in the case where further information is required with the quote.
Where You'd Like the Products Shipped
Please provide information where you'd like the products shipped to so we can give you the most accurate quote possible.
Your Use Case
Please help us understand your use case so we can provide you with the best possible solution. This step is optional, so please feel free to skip it if you'd like.
3 of 3: How challenging has it been to locate products that meet your specific needs?
Confirm Your Request
Please confirm your request and we will get back to you within 1 business day.
Thank You!
Thanks for submitting your quote request. You should receive an email with a copy of your request shortly, and a member from our sales team will reply to you within 1 business day.
You Might Be Interested In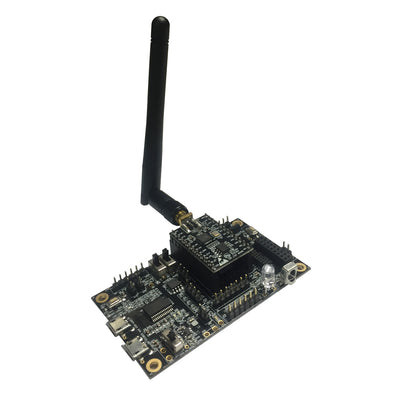 $10.00
We have the best technical support engineers that know how to use our products.
If our Tech Support cannot solve your problem, we will contact the design engineer or manufacturer to help find a resolution.