IP Intercom Bundle – Call Station to Gate/Truck-Scale



IP Intercom Bundle – Call Station to Gate/Truck-Scale
Product Images
IP Intercom Bundle – Call Station to Gate/Truck-Scale
$578.00
SKU: GC-IPIC-GTP
MPN: GC-IPIC-GTP
Manufacturer: Digital Acoustics LLC
Stock Status: Out of stock (more on the way)
Delivery: Order now and we'll deliver when available
Qualifies for Free shipping
We've Got You Covered
Product Information
Product Description
The IP Intercom Bundle for Call Station to Gate or Truck-Scale is an all-in-one bundle for an intercom connection between a PC based console and an intercom/call station. The PC serves as the master console station and the exterior door station completes the 2-way communication between locations.
The included IP7-FX Intercom Module is a multipurpose system that offers an on-board relay and sensor for door/gate access controls, allowing for remote monitoring and control over secure entrances.
The exterior door station station is a tamper resistant, 2.5-inch square frame speaker, with push-to-talk button for outdoor use.
Kit Includes:
This bundle is ideal for truck scales, for communicating with the driver and the scale office. Set up is easy with the provided Windows PC Software.
Features
Local or Worldwide Ethernet or Internet Connection
External Door Station for Push-to-Talk and Speaker
On-Board Relay for Door/Gate Access control
Simple configuration using PC software
Simple installation using 10/100M Ethernet
High Quality Voice/Audio with Push-to-Talk button and speaker interface
Desk unit features Volume Up, Volume Down, and Monitor/Open buttons
Desk unit status LEDs (Active, Link, Monitor and Talk)
Documents and Drivers
Documentation
IP7-FX Intercom Module Datasheet
CIS4/8 External Intercom Door Station Datasheet
Specifications
Audio Connection
Line In: Nominal 1V p/p
Line Out: Pro Audio (2 Volts Peak to Peak)
Connection Modes
TalkMaster™ Focus Endpoint
SIP 2.0 Endpoint
Hybrid TalkMaster™ Focus/SIP 2.0 Endpoint
Direct Mode
Singlewire Informacast
Connector IO
3.81mm DIN Pluggable, RJ45, USB-B, RJ10
Core
ICC-512 50 MIPS System on a Chip
Fault Management
Advanced Fail-ForwardTM fault detection
Microphone
Balanced, Pseudo-differential / AGC > 40dB
Network Interface
10/100 Base-T Ethernet, Auto-MDIX
Programmable IO
Flash programmable via USB, Ethernet
Protocols
TCP, UDP, RTP, SIP, ICMP, IGMP Multicast
Speaker Out
8 Watts (PoE or 12VDC) 25 Watts (24VDC)
Request a Quote
Curious about bulk pricing? Please fill out the information below and our sales team will provide a quote within 1 business day.
Product and Quote information
Enter up to two product names/SKUs and up to three quantities for each product. If more products/quantity quotes are needed, please include your requests in the message section below.
Your Contact Information
Please provide information where we can send your quote and reach you in the case where further information is required with the quote.
Where You'd Like the Products Shipped
Please provide information where you'd like the products shipped to so we can give you the most accurate quote possible.
Your Use Case
Please help us understand your use case so we can provide you with the best possible solution. This step is optional, so please feel free to skip it if you'd like.
3 of 3: How challenging has it been to locate products that meet your specific needs?
Confirm Your Request
Please confirm your request and we will get back to you within 1 business day.
Thank You!
Thanks for submitting your quote request. You should receive an email with a copy of your request shortly, and a member from our sales team will reply to you within 1 business day.
You Might Be Interested In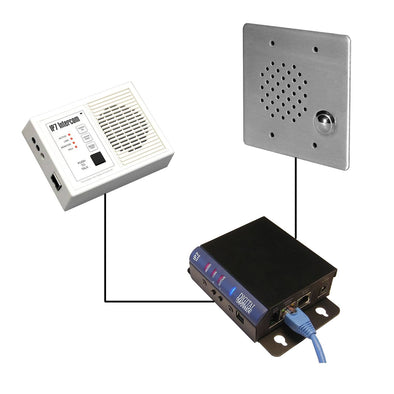 $1,083.00
We have the best technical support engineers that know how to use our products.
If our Tech Support cannot solve your problem, we will contact the design engineer or manufacturer to help find a resolution.