This product is discontinued and no longer available.
sensorProbe2+ Environmental Monitoring Solution



sensorProbe2+ Environmental Monitoring Solution
Product Images
sensorProbe2+ Environmental Monitoring Solution: 2 ports
SKU: GC-AK-SP2-PLUS-2PT
MPN: SP2+B
Manufacturer: AKCP Co Ltd.
We've Got You Covered
Product Information
Product Description
The SP2+ comes with 4x intelligent sensor ports which connects to the entire wide range of environmental and security based AKCP sensors. The controller comes in 2 versions, both with SNMPV3 support.
2-Port Option
Ideal option when only 1 or 2 sensors are needed for your current application, and you don't know if more will be needed in the future. The SP2+ comes with 2 ports enabled for connecting to any 1 or 2 AKCP sensors. The other 2 ports are locked which makes future expansion to 4 ports possible. When the time comes to expand your device a simple download software purchase, SP2+ license, can be used to enable the other 2 ports. 
4 Port Option
This option is ideal if you currently need 3 to 4 ports or know you will need them in the future. This option comes with all 4 ports enabled so 1 to 4 AKCP sensors can be used immediately.
Additional Features Available :
security features such as support for IPV6 and Radius
internal 4G cellular data modem with an optional GPS antenna
RS485 option, SP2+E, for monitoring Modbus devices such as a generator, or other industrial equipment
If interested in the additional features, please contact us for more information.
Order Summary
SKU

# of Ports


Manufacturer Part # (MPN)

GC-AK-SP2-PLUS-2PT
2 Port
SP2+ 

(

DISCONTINUED

)

GC-AK-SP2-PLUS-4PT
4 Port
SP2+ and 4PUN (

DISCONTINUED

)
Features
IP based, including SNMPv3, HTTPS, VPN
Send encrypted SNMP Trap and Email Notifications
Supports 4 Intelligent Sensors or up to 20 Dry Contacts
Optional cellular modem with external antenna
Optional Expansion Module connectivity
Virtual Sensors
Optional Modbus
Optional Power over Ethernet (PoE)
Documents and Drivers
Documentation
SP2+ Datasheet
Specifications
Connector(s)
4 RJ-45 Sensor Ports for connecting AKCP Autosense Sensors
Up to 20 Dry Contact Input and Output (0VDC/5VDC)
Input Optional RJ-45 Expansion / Modbus RS485 Port
Humidity
Min. 20% – Max. 80% (Non-Condensing)
Indicators LED
Power
Network connectivity
Sensor online and threshold status
Input/Output
4x RJ-45 Sensor Ports (SP2+)
2x RJ-45 Sensor Ports with 2x additional locked under software (SP2-V2)
1x 10/100 Ethernet Port
Optional 3/4G integrated cellular modem with external antenna (Optional GPS feature)
1 sensor port can be used as expansion port or Modbus RS485 on SP2+E version (supports up to 4 CCU, E-Sensor8 or E-Opto16) *
Includes 5 free virtual sensors
Configurable output signals (0VDC/5VDC) on any of the 4 RJ-45 sensor ports
Interface(s)
Standard 10/100 Mbps Full Duplex
Ethernet RJ-45 Port
Mounting
0U rack-mountable
Compatible with AKCP's DIN Rail Clips
Power
External 5.5V 3A Power Adapter
Input Voltage and Current ratings : 100V~240V - 0.22A
Optional PoE IEEE 802.3af support
Protocols
Rsyslog
MQTT / MQTTS
SNMP V1/2/3
IPV6
RADIUS
TACACS HTTPS
Encrypted E-mail
Temperature Range
-35ºC to 80ºC (-31ºF to 176ºF)
Request a Quote
Curious about bulk pricing? Please fill out the information below and our sales team will provide a quote within 1 business day.
Product and Quote information
Enter up to two product names/SKUs and up to three quantities for each product. If more products/quantity quotes are needed, please include your requests in the message section below.
Your Contact Information
Please provide information where we can send your quote and reach you in the case where further information is required with the quote.
Where You'd Like the Products Shipped
Please provide information where you'd like the products shipped to so we can give you the most accurate quote possible.
Your Use Case
Please help us understand your use case so we can provide you with the best possible solution. This step is optional, so please feel free to skip it if you'd like.
3 of 3: How challenging has it been to locate products that meet your specific needs?
Confirm Your Request
Please confirm your request and we will get back to you within 1 business day.
Thank You!
Thanks for submitting your quote request. You should receive an email with a copy of your request shortly, and a member from our sales team will reply to you within 1 business day.
You Might Be Interested In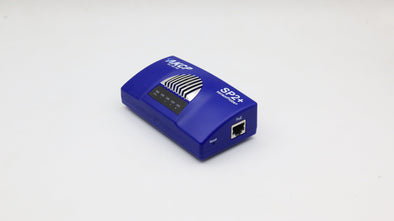 $245.00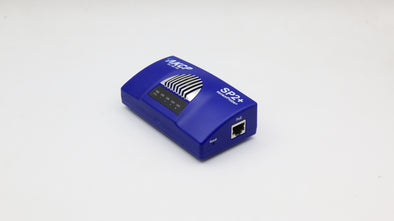 $345.00
We have the best technical support engineers that know how to use our products.
If our Tech Support cannot solve your problem, we will contact the design engineer or manufacturer to help find a resolution.