CAN DC Power Input Cable for CANedge

CAN DC Power Input Cable for CANedge
Product Images
CAN DC Power Input Cable for CANedge
$48.95
SKU: GC-CSS-DB9-DC-SPLITTER
MPN: #72 DB9-DC Splitter
Manufacturer: CSS Electronics
Delivery: Ships within 7-14 business days
Shipping is Free on orders over $100
We've Got You Covered
Product Information
Product Description
Log CAN bus data with an external power supply.  With this DB9-to-DB9/DC power splitter, you'll be able to power the CANedge/CLX000 CAN logger via a
power outlet,
battery pack,
vehicle battery, or
cigarette receptacle.
The DC female connector is a standard 5.5 mm (ID, inner diameter) x 2.1 mm (CPD, center pin diameter) so fits most standard power supply options.

The adaptor is great for test setups, machine logging or vehicles where no power is provided by the DB9 connector or the CAN bus power supply isn't wanted.
Features
EASILY POWER: DC connector offers plug & play power source options
CONVENIENT: Power your logger by your desk for e.g. ECU development
MOBILE: Use your logger across multiple assets on-the-go via battery packs
COMPACT: The DB9-DB/DC adapter is compact, light-weight and robust
STANDARD DB9: Works with most CAN adapters (CiA 303-1 compatible pinouts)
Specifications
Connector(s)
9-pin D-sub (DB9) male to female
Compatibility
High Speed CAN Bus (ISO 11898-2) incl. CAN FD, SAE J1939, OBD2, NMEA, CANopen
Dimensions
Adapter Cable Length: 15 cm (5.9 in) (both cables)
Adapter DC Connector: 5.5 mm (.22in) (ID) x 2.1 mm (.08 in)(CPD)
22 AWG (0.50 mm2)
Pins
In accordance with CiA 303-1
Temperature Range
-20°C to +80°C (-4°F to +176°F)
Request a Quote
Curious about bulk pricing? Please fill out the information below and our sales team will provide a quote within 1 business day.
Product and Quote information
Enter up to two product names/SKUs and up to three quantities for each product. If more products/quantity quotes are needed, please include your requests in the message section below.
Your Contact Information
Please provide information where we can send your quote and reach you in the case where further information is required with the quote.
Where You'd Like the Products Shipped
Please provide information where you'd like the products shipped to so we can give you the most accurate quote possible.
Your Use Case
Please help us understand your use case so we can provide you with the best possible solution. This step is optional, so please feel free to skip it if you'd like.
3 of 3: How challenging has it been to locate products that meet your specific needs?
Confirm Your Request
Please confirm your request and we will get back to you within 1 business day.
Thank You!
Thanks for submitting your quote request. You should receive an email with a copy of your request shortly, and a member from our sales team will reply to you within 1 business day.
You Might Be Interested In
$349.95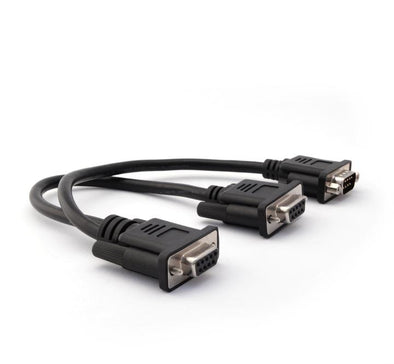 $49.95
We have the best technical support engineers that know how to use our products.
If our Tech Support cannot solve your problem, we will contact the design engineer or manufacturer to help find a resolution.