CL1000 Standalone CAN Data Logger

CL1000 Standalone CAN Data Logger
Product Images
CL1000 Standalone CAN Data Logger: 8GB SD Card
$208.95
SKU: GC-CSS-CL1000-8GB
MPN: #15 CL1000 8GB
Manufacturer: CSS Electronics
Delivery: Ships within 7-14 business days
Qualifies for Free shipping
We've Got You Covered
Product Information
Product Description
The plug & play CL1000 is an easy-to-use, low cost CAN bus data logger (and CAN interface) with an 8-32 GB SD card.  The logger is 100% standalone (no PC required) and data is easily extracted via USB.  Connect the CL1000 to your application and the device automatically starts recording data to the SD card in a simple *.CSV format. This data can then be extracted via USB for post processing.
The CL1000 is ideal for vehicle development and field testing and many other CAN applications such as machinery, robotics and EV batteries. 
This device can also double as a powerful reverse engineering tool with live-streaming via USB in SavvyCAN or Wireshark.
Order Summary
| SKU | SD Card Size | Manufacturer Part # (MPN) |
| --- | --- | --- |
| GC-CSS-CL1000-8GB | 8GB SD Card | #15 CL1000 8GB |
| GC-CSS-CL1000-32GB | 32GB SD Card | #18 CL1000-32GB |
Features
PLUG & PLAY: Configure in 2 min. Power via CAN connector. Auto-detect bit-rate
STANDALONE: Log CAN data to 8-32GB SD card for months - no pc needed
RTC TIMESTAMP: Date & timestamp your data - vital for post analysis (incl. battery backup)
LIVE STREAM: Easily stream raw & DBC decoded CAN data in SavvyCAN / Wireshark
COMPACT: Fits the palm of your hand (6.6 x 4.3 x 2.4 CM) & weighs <50g
Specifications
Bit Rate
Bit rates up to 1 Mbps (manually configured or automatically detected)
Certifications
CE, FCC, IC, RoHS certified
Connectors
Standard D-sub 9 (DB9) connector
Standard mini USB (B) connector for extracting data & streaming (cable not included)
Dimensions
66.7 x 42.7 x 23.5 mm (2.63 x 1.68 x .93 in)
LED Indicators
Logger status via three externally visible LEDs
Power Consumption
The logger's power consumption is approximately 1 W
Power Supply
Power via CAN connector: Power can be supplied from the DB9 CAN connector (log/stream) or via USB (data extraction)
Via CAN connector (DB9): Power supplied by the CAN bus (+7.0V to +32V DC) using pin 9 (supply) and 3 (ground)
Protection
Reverse voltage protection on CAN-bus supply
Transient voltage pulse protection on CAN-bus supply
Protocols
Protocol independent (i.e. able to log CAN, J1939, CANopen, OBD2, ...)
Standards
Compliant with physical layer standard ISO 11898-2
Temperature Range
-20°C to +65°C (-4°F to +149°F)
Request a Quote
Curious about bulk pricing? Please fill out the information below and our sales team will provide a quote within 1 business day.
Product and Quote information
Enter up to two product names/SKUs and up to three quantities for each product. If more products/quantity quotes are needed, please include your requests in the message section below.
Your Contact Information
Please provide information where we can send your quote and reach you in the case where further information is required with the quote.
Where You'd Like the Products Shipped
Please provide information where you'd like the products shipped to so we can give you the most accurate quote possible.
Your Use Case
Please help us understand your use case so we can provide you with the best possible solution. This step is optional, so please feel free to skip it if you'd like.
3 of 3: How challenging has it been to locate products that meet your specific needs?
Confirm Your Request
Please confirm your request and we will get back to you within 1 business day.
Thank You!
Thanks for submitting your quote request. You should receive an email with a copy of your request shortly, and a member from our sales team will reply to you within 1 business day.
You Might Be Interested In
$349.95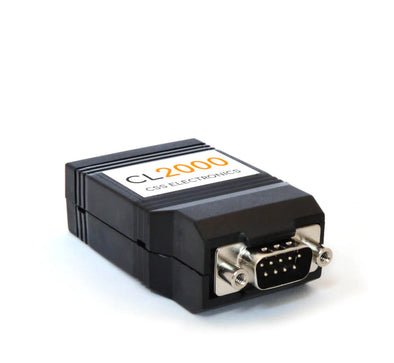 $279.95
We have the best technical support engineers that know how to use our products.
If our Tech Support cannot solve your problem, we will contact the design engineer or manufacturer to help find a resolution.