This product is discontinued and no longer available.
ComBricks PROFIBUS DP Monitoring Kit

COMbricks PROFIBUS DP Monitoring Kit

COMbricks PROFIBUS DP Monitoring Kit - Front

COMbricks PROFIBUS DP Monitoring Kit - Bottom
COMbricks PROFIBUS DP Monitoring Kit - Top
ComBricks PROFIBUS DP Monitoring Kit
Product Images
ComBricks PROFIBUS DP Monitoring Kit
SKU: GC-PB-CB-DP-MON-KIT
MPN: GC-PB-CB-DP-MON-KIT
Manufacturer: Grid Connect Inc.
We've Got You Covered
Product Information
Product Description
The ComBricks PROFIBUS DP Monitoring kit is ideal for use behind existing 3rd party DP/PA couplers to provide 24/7 monitoring of your PROFIBUS DP network. With the ProfiTrace OE built into the ComBricks Head Station, this is an extremely powerful pro-active tool for remote monitoring over Ethernet. The kit does not require any changes to your PLC Master program, and it does not have a PROFIBUS address. It just "sniffs" the activity on your network and lets you monitor it remotely over the network.
This basic monitoring kit gives you the PROFIBUS live list, statistics and email/SNMP event notification. In addition, there is one relay on the Head Station that can be used to turn on a light tower, or a back-up system, etc. in response to network events such as station lost, syncs, etc. If more relays are needed, just snap in a 4 channel relay module!
The ComBricks DP monitoring kit can be installed mid-span on any segment in your network that has room for an additional bus load (in PROFIBUS DP each segment can have 32 bus loads). The kit can also be installed at the end of a segment and act as an Active Terminator! Active terminators are advised at the end of segments so the PROFIBUS DP Connector of the last device can be removed without losing termination. Note that PROFIBUS Terminators require power that comes from the device; so when the cable is removed from the last device to do service or maintenance, the termination is lost.
Snap in additional DP modules and monitor up to 4 networks from a single ComBricks system. There are simple dip switches on each module to assign it one of the four networks. The four networks can all be running at different speeds, for example 500 Kbps and 1.5 Mbps, and can even be running different protocols (MPI or PROFIBUS DP)!
Monitoring 4 Networks
Features
Comes complete with 1 Type 1B Head Station (with monitoring) and 1 1-channel PROFIBUS DP module.
Drives 32 Modules (10 High-speed)
Automatically detects the baud rate of the network.
Termination Switch.
Up to 4 PROFIBUS DP networks (with other optional modules) may be monitored.
DIN-rail mount.
1 year warranty.
Documents and Drivers
Specifications
Backplane
4 Networks selectable with switches
Baud Rate
Auto Detects (9.6kbps - 12 Mbps)
Cable Length
1200 m dependent on baud rate
Channels
31 devices per channel
1 DP Network per channel
Connector(s)
Removal screw terminals
1 DB9
uSD card holder for 32GB (SD and SDHC)
USB for firmware updates
Current
200 mA consumption
Backplane Current - 2.5 A
Dimensions
All Modules: 140 x 110 x 25 mm
Included in Box
1 COMbricks Head Station Type 1C (GC-PB-CB-HS-1C)
1 COMbricks 1 Channel Scope Repeater Module (GC-PB-CB-1CHR)
Indicators LED
Error, Tx data, Transmission ON
Internal Web Server
Web Server with ProfiTrace OE
Status of all modules
Live List
Statistics
Message recording
Email and log on PROFIBUS events
System log
Networks
PROFIBUS: 4 (set by dip-switches or webserver)
Protocols
Transparent for all PROFIBUS protocols
2 bits delay time
No address required
HTTP, FTP, SMTP, TELNET, SNMP, CommDTM
Temperature Range
0°C to +60°C (32°F to +140°F)
Transmission Speed
9.6 kbps up to 12 Mbps (auto detect)
Ethernet: 10/100 Mbps link speed
Type
Stranded or solid-core wire
Voltage
Operating Voltage: 11-26 VDC
Request a Quote
Curious about bulk pricing? Please fill out the information below and our sales team will provide a quote within 1 business day.
Product and Quote information
Enter up to two product names/SKUs and up to three quantities for each product. If more products/quantity quotes are needed, please include your requests in the message section below.
Your Contact Information
Please provide information where we can send your quote and reach you in the case where further information is required with the quote.
Where You'd Like the Products Shipped
Please provide information where you'd like the products shipped to so we can give you the most accurate quote possible.
Your Use Case
Please help us understand your use case so we can provide you with the best possible solution. This step is optional, so please feel free to skip it if you'd like.
3 of 3: How challenging has it been to locate products that meet your specific needs?
Confirm Your Request
Please confirm your request and we will get back to you within 1 business day.
Thank You!
Thanks for submitting your quote request. You should receive an email with a copy of your request shortly, and a member from our sales team will reply to you within 1 business day.
You Might Be Interested In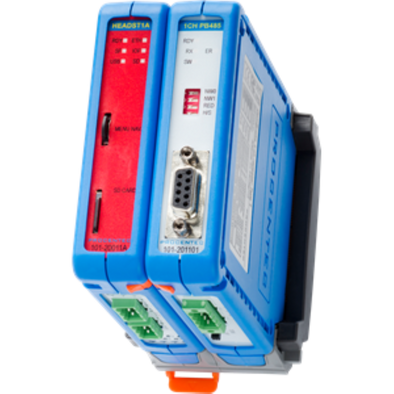 $3,157.00
We have the best technical support engineers that know how to use our products.
If our Tech Support cannot solve your problem, we will contact the design engineer or manufacturer to help find a resolution.