IO-Link 1-Port USB Master

IO-Link 1-Port USB Master
Product Images
IO-Link 1-Port USB Master
$890.00
SKU: GC-TEC-IOLM-USB
MPN: IMO-CTE-IOLM1USB10
Manufacturer: TEConcept GmbH
Delivery: Ships within 7-14 business days
Qualifies for Free shipping
We've Got You Covered
Product Information
Product Description
IO-LinkTM, the new bi-directional, digital, point-to-point communication standard (IEC 61131-9) now offers a standardized mapping of advanced sensor and actuator features into the automation tool environment. Although current sensor and actuators have advanced features like parameterization and diagnostics, they are not visible to standardized project planning tools.
The 1-Port USB Master is ideally suited for engineering purposes and small PC-based applications.
It uses the STMicroelectronics L6360 transceiver chip. A Windows based graphical user interface is included that reads IO-Link device descriptor files and offers an easy way to connect to all kinds of IO-Link devices.
Common applications include:
Simple evaluation of devices
Engineering support
Device testing
Package contents
1-Port IO-Link master
24V power supply
IO-Link control tool
USB cable (Type B)
Features
Fully IO-Link V1.1.2 compliant
All COM-speeds supported
Data storage supported
Windows DLL available for customized and software based access to the Master
PC-Tool included with:
IODD interpreter
Process data visualization
Event visualization
Parameter R/W access
IODD menu structure support
IODD user role support
Socket interface for process data
Documents and Drivers
Documentation
IO-Link Master Tester Datasheet
Specifications
Interface(s)
Windows Graphical Based User Interface
Transceiver
STMicroelectronics L6360 chip
Request a Quote
Curious about bulk pricing? Please fill out the information below and our sales team will provide a quote within 1 business day.
Product and Quote information
Enter up to two product names/SKUs and up to three quantities for each product. If more products/quantity quotes are needed, please include your requests in the message section below.
Your Contact Information
Please provide information where we can send your quote and reach you in the case where further information is required with the quote.
Where You'd Like the Products Shipped
Please provide information where you'd like the products shipped to so we can give you the most accurate quote possible.
Your Use Case
Please help us understand your use case so we can provide you with the best possible solution. This step is optional, so please feel free to skip it if you'd like.
3 of 3: How challenging has it been to locate products that meet your specific needs?
Confirm Your Request
Please confirm your request and we will get back to you within 1 business day.
Thank You!
Thanks for submitting your quote request. You should receive an email with a copy of your request shortly, and a member from our sales team will reply to you within 1 business day.
You Might Be Interested In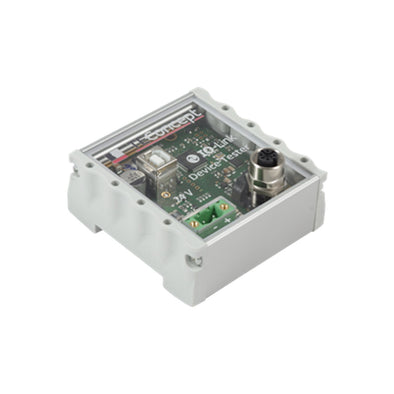 $7,000.00
$10,200.00
We have the best technical support engineers that know how to use our products.
If our Tech Support cannot solve your problem, we will contact the design engineer or manufacturer to help find a resolution.