This product is discontinued and no longer available.
Mercury Multi-Protocol Diagnostic Tool Kit - Plus






Mercury Multi-Protocol Diagnostic Tool Kit - Plus
Product Images
Mercury Multi-Protocol Diagnostic Tool Kit - Plus
SKU: GC-MERCURY-PLUS-KIT
MPN: 101-822220
Manufacturer: Procentec
We've Got You Covered
Product Information
Product Description
The Mercury Kit Plus is a robust multi-protocol tool that is great for troubleshooting, maintenance, and monitoring of Industrial networks; such as Industrial Ethernet, PROFINET, and PROFIBUS. With the cross-platform software package called Osiris, you are able to gain valuable insight into the health and status of your networks, preventing unexpected downtime.
Designed for field work and maintenance, this lightweight tablet has an adjustable hand strap and is water and dust resistant for harsh environments. It can connect remotely or wirelessly with Wi-Fi and Bluetooth allowing for easy mobility.
Industrial Ethernet
With the same software as Atlas, the Mercury provides an easy to use diagnostic interface with customizable topology views and a quality score (Q-factor) of your network. It offers a clear overview and diagnostics of all devices and how they are connected to the network making it essential for facilities of mixed architecture or ones transitioning between networks. The data collected follows the NAMUR NE 107 standard and gives the option of exporting reports as CSV files.
PROFIBUS
When connected to a PROFIBUS network, the ProfiCore Ultra 2 interface works with the Osiris software to analyze and detect any possible faults within the network. Common problems like noise, reflections, and termination are easy to troubleshoot with the built-in oscilloscope showing a live view of the networks health. The device also offers current lists and reports on devices and their status.
The ProfiCore Ultra is licensed for use with the Mercury Kit Plus and is unable to connect with ProfiTrace software.
The Mercury Kit Plus Includes:
| Qty | Kit Item |
| --- | --- |
| 1 | Mercury Rugged Tablet |
| 1 | Power Cord |
| 1 | 360 Degree Hand Strap |
| 1 | Carrying Case |
| 1 | RJ45 to RJ45 3 Meter Cable |
| 1 | RJ45 to M12 3 Meter Cable |
| 1 | USB Cable |
| 1 | ProfiCore Ultra 2 |
| 1 | ProfiCore TAP Connectors |
| 1 | OSIRIS Software Standard Package (pre-installed and tested) |
Features
Mercury Features:
Portable device
Wi-Fi and Bluetooth connected
Pre-installed software
Easy to use interface
Remote monitoring
Network topology
Customizable dashboard views
Traffic light feature
Features with Industrial Ethernet Networks:
Topology views – galaxy, tree, customized
Device information
Device connections, with NAMUR status
Network scoring mechanism
Features of PROFIBUS Networks:
Bus monitor for DP and PA with powerful statistics
Oscilloscope
Topology scan
Bar graphs
Reporting
Documents and Drivers
Documentation
Mercury Brochure
Specifications
Protocols
ARP, ICMP, DCP, SNMP, PROFINET I&M0, PROFIBUS
Request a Quote
Curious about bulk pricing? Please fill out the information below and our sales team will provide a quote within 1 business day.
Product and Quote information
Enter up to two product names/SKUs and up to three quantities for each product. If more products/quantity quotes are needed, please include your requests in the message section below.
Your Contact Information
Please provide information where we can send your quote and reach you in the case where further information is required with the quote.
Where You'd Like the Products Shipped
Please provide information where you'd like the products shipped to so we can give you the most accurate quote possible.
Your Use Case
Please help us understand your use case so we can provide you with the best possible solution. This step is optional, so please feel free to skip it if you'd like.
3 of 3: How challenging has it been to locate products that meet your specific needs?
Confirm Your Request
Please confirm your request and we will get back to you within 1 business day.
Thank You!
Thanks for submitting your quote request. You should receive an email with a copy of your request shortly, and a member from our sales team will reply to you within 1 business day.
You Might Be Interested In
$2,493.00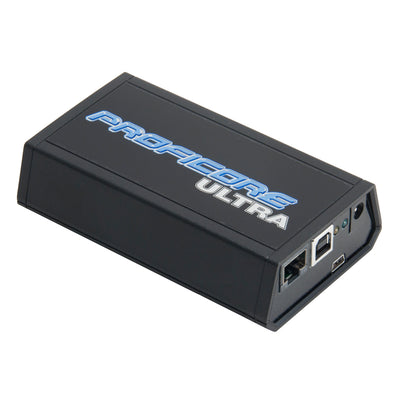 $3,157.00
We have the best technical support engineers that know how to use our products.
If our Tech Support cannot solve your problem, we will contact the design engineer or manufacturer to help find a resolution.