PowerPDU - Industrial Smart PDU (Product Distribution Unit)








PowerPDU - Industrial Smart PDU (Product Distribution Unit)
Product Images
PowerPDU - Industrial Smart PDU (Product Distribution Unit): With Remote Metering
$318.00
SKU: GC-NETIO-PDU4KS-US
MPN: GC-NETIO-PDU4KS-US
Manufacturer: NETIO products a.s.
Stock Status: In stock
Delivery: Ships same or next business day
Qualifies for Free shipping
We've Got You Covered
Product Information
Product Description
NETIO PowerPDU is a smart PDU (Power Distribution Unit) with 4 outlets. Each output can be switched on/off individually. The unit can be mounted in rack cabinets horizontally, vertically, or as a 1U device. Configuration is easy with the web browser.
This industrial PDU works in a wide temperature range (–20°C to +65°C) and supports firmware upgrades over the web. It remembers the last socket state before being powered off.
Relays switch at zero voltage.  A power-on delay can be configured for each output. In this way, the outputs can be switched on in a sequence after a power outage.
Integration into third-party systems is easy thanks to the open API. Open API allows controlling the outputs over the network by using supported M2M protocols:
Modbus/TCP 
MQTT-flex 
Telnet
http URL API                       
http JSON (default)
http Push JSON
http Push XML
http XML                              
SNMP v1              
SNMP v3
NETIO Cloud
Regardless of the Open API used, the PowerPDU 4PS can always be controlled from its web interface and from the NETIO Cloud service. One Open API protocol and the NETIO Cloud service can be used simultaneously.
With the NETIO Cloud service, the outputs can be controlled from anywhere and uses SSL security. The NETIO Cloud service is provided for a fee.
AV drivers make it easy to connect NETIO sockets to professional Audio/Video systems such as Neets, CRESTRON, Control4 and more.
Types of PowerPDU

4PS has 4 power outlets (4x IEC-320 C13) and each output can be switched on/off individually. This unit doesn't support remote power metering.

4KS has 4x metered & switched IEC-320 C13 electrical outlets as outputs. Each output can be metered & switched on/off individually. The DI (Digital Input) can control the outputs or count S0 pulses (ext. power metering).
Order Summary
| SKU | Remote Power Metering | Manufacturer Part # (MPN) |
| --- | --- | --- |
| GC-NETIO-PDU4KS-US | With Remote Metering | GC-NETIO-PDU4KS-US |
| GC-NETIO-PDU4PS-US | No Remote Metering | GC-NETIO-PDU4PS-US |
Features
4 IEC-320 C13 outlets as inputs
Each output can be individually switched on/off, power-cycled or power-delayed
Wide temperature range for industrial applications
Firmware updates over the web
Configuration with a web broswer
Open M2M APIs supported protocols includes SNMP, Telnet & Modbus/TCP
PowerPDU 4KS measures relevant electrical parameters individually on all outputs.
NETIO Cloud, a TLS-declared secured service
ZVS - Zero Voltage Switching
ZCS - Zero Current Switching
AV drivers to easily connect NETIO sockets to professional audio/video systems
Documents and Drivers
Specifications
Firmware
Upgrade over Web interface
Input/Output
Input:
Power: 1x IEC320 C14 na 110/230V (10A)
Digital: 1 + 12V DC power output *4KS Only*
Output:
Power: 1 IEC320 C14 na 110/230V (10A)
Controlled: 4
MPN
GC-NETIO-PDU4KS-US, GC-NETIO-PDU4PS-US
Power Consumption
Internal consumption: Max 2 W
Electricity consumption metering: [V, Hz, A, W, Wh, TPF, °] *4KS Only*
Protocols
Supported M2M protocols by Open API
Modbus/TCP
MQTT-flex
Telnet
http URL API
http Push JSON
http XLM
http Push XML
SNMP v1
SNMP v3
HTTP JSON (default)
URL API
Switch Option
Switching element: relay SPST-NO, ZVS
Temperature Range
-20°C to +60°C (-4°F to +149°F)
Request a Quote
Curious about bulk pricing? Please fill out the information below and our sales team will provide a quote within 1 business day.
Product and Quote information
Enter up to two product names/SKUs and up to three quantities for each product. If more products/quantity quotes are needed, please include your requests in the message section below.
Your Contact Information
Please provide information where we can send your quote and reach you in the case where further information is required with the quote.
Where You'd Like the Products Shipped
Please provide information where you'd like the products shipped to so we can give you the most accurate quote possible.
Your Use Case
Please help us understand your use case so we can provide you with the best possible solution. This step is optional, so please feel free to skip it if you'd like.
3 of 3: How challenging has it been to locate products that meet your specific needs?
Confirm Your Request
Please confirm your request and we will get back to you within 1 business day.
Thank You!
Thanks for submitting your quote request. You should receive an email with a copy of your request shortly, and a member from our sales team will reply to you within 1 business day.
You Might Be Interested In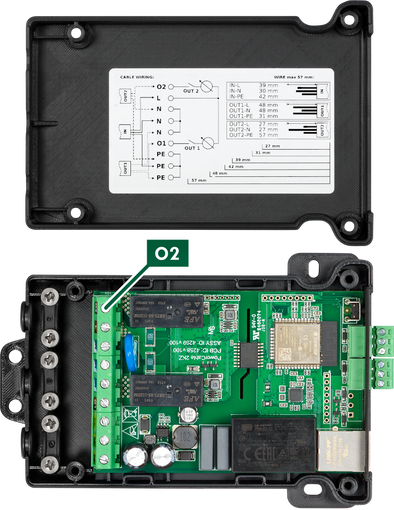 $141.00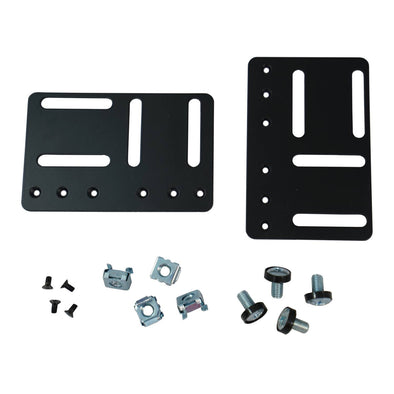 $42.00
We have the best technical support engineers that know how to use our products.
If our Tech Support cannot solve your problem, we will contact the design engineer or manufacturer to help find a resolution.