This product is discontinued and no longer available.
sensorProbe2+ for Cabinet Monitoring

sensorProbe2+ Top View Image

SP2+ Rear View Image

SP2+ Right Side Angled Image

SP2+ Right Side Angled Image

SP2+ Package Contents Image
sensorProbe2+ for Cabinet Monitoring
Product Images
sensorProbe2+ for Cabinet Monitoring
SKU: GC-AK-SP2-PLUS
MPN: SP2+
Manufacturer: AKCP Co Ltd.
We've Got You Covered
Product Information
Product Description
The sensorProbe2+ (SP2+) is an industry leading environmental and power monitoring platform. The basic package enables users to monitor over a single cabinet. In order to monitor an entire data center one cabinet at a time, it is essential that each computer rack utilizes the free AKCPro Server. The AKCPro Server software comes free with any purchase of the SP2+ and allows for full control over cabinets. The SP2+ is compact in size (4.5" X 2.5" X 1.25") and is manufactured with low power, surface mount technology, ensuring a reliable and long lifespan.
Since the SP2+ is IP based, it includes HTTPS, VPN, as well as SNMPv3. It is capable of sending encrypted SNMP trap and email notifications and includes notification wizards. Connectivity is supported by an optional internal cellular modem, which includes an external antenna. This device comes equipped with a wide range of features including front and rear thermal mapping for any server cabinet, virtual sensors, optional expansion module connectivity, and low-cost daisy chained temperature sensors.
An internal buzzer is standard and can be used to sound when sensors are in a critical state.
This product is capable of supporting 4 intelligent sensors, or up to 20 dry contacts. Adding sensors provides access to more powerful monitoring features. Thermal map sensors and environmental monitoring sensors are sold separately.
Please call if interested in the following options.
Optional cellular modem with external antenna
Optional expansion module connectivity
Using the SP2+ and thermal sensors for monitoring cabinets.
SP2+ Package Contents
SP2+ monitoring device
Power adapter
Power cord
Help CD
Cross Over Cable 5 feet
Features
Free AKCPro Server with purchase of SP2+
Manufactured using highly integrated, low power, surface mount technology to ensure long term reliability
AKCP STM32F4 MCU
IP based system supports all major communication protocols including SNMPv3, HTTPS, and VPN
Send encrypted SNMP Trap and email notifications
Supports 4 Intelligent Sensors or up to 20 Dry Contact inputs
Compatible with the RFID Swing Handle Cabinet Lock
Notification Wizards includes SNMP traps, email, popup messages, SMS, Remote Unlock
Environmental Monitoring Features (sensors sold separately)
Energy savings by monitoring up to 4 rack air inlets using Thermal Map Sensors to identify cabinet hot spots
Monitor temperature, humidity, air flow, water and more
Front and Rear Thermal Mapping for any server cabinet
Low cost Daisy Changed temperature sensors
Virtual Sensors
Documents and Drivers
Documentation
SP2+ Datasheet
Using SP2+ for cabinet monitoring
Specifications
Connectors
4x RJ-45 sensor ports for connecting AKCP sensors
Up to 20 Dry Contact Input/Output (0VDC/5VDC)
1x Ethernet port
Dimensions
4.5" x 2.5" x 1.25" (inches)
Humidity
Min. 20% - Max. 80% (Non-Condensing)
Indicators LED
LEDs: Power, connectivity, online & threshold
Audio: Internal Buzzer alarm
Input/Output
Configurable output signals (OVDC/5VDC) on the 4 RJ-45 sensor ports
Memory
8 MB to 16 MB Flash Memory
Mounting
0U rack-mountable
Compatible with AKCP's DIN Rail Clips
Ports
4x RJ045 Sensor Ports for connecting AKCPro (AKCP) sensors
1x RJ-45 Ethernet 10/100
Temperature Range
35ºC to 80ºC (-31º to 176ºF)
Request a Quote
Curious about bulk pricing? Please fill out the information below and our sales team will provide a quote within 1 business day.
Product and Quote information
Enter up to two product names/SKUs and up to three quantities for each product. If more products/quantity quotes are needed, please include your requests in the message section below.
Your Contact Information
Please provide information where we can send your quote and reach you in the case where further information is required with the quote.
Where You'd Like the Products Shipped
Please provide information where you'd like the products shipped to so we can give you the most accurate quote possible.
Your Use Case
Please help us understand your use case so we can provide you with the best possible solution. This step is optional, so please feel free to skip it if you'd like.
3 of 3: How challenging has it been to locate products that meet your specific needs?
Confirm Your Request
Please confirm your request and we will get back to you within 1 business day.
Thank You!
Thanks for submitting your quote request. You should receive an email with a copy of your request shortly, and a member from our sales team will reply to you within 1 business day.
You Might Be Interested In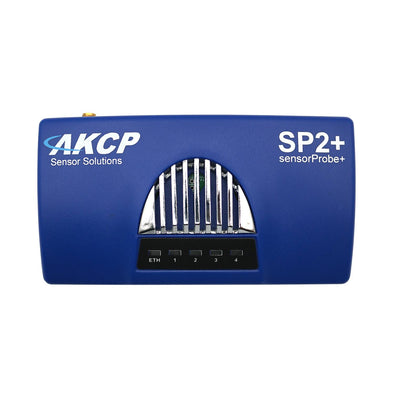 $315.00
We have the best technical support engineers that know how to use our products.
If our Tech Support cannot solve your problem, we will contact the design engineer or manufacturer to help find a resolution.