Teltonika RUTX11 - CAT6 Industrial Cellular Router, Wi-Fi, Dual-Sim





Teltonika RUTX11 - CAT6 Industrial Cellular Router, Wi-Fi, Dual-Sim
Product Images
Delivery: Ships within 7-14 business days
Qualifies for Free shipping
We've Got You Covered
Product Information
Product Description
RUTX11 is a very powerful device equipped with Dual-SIM with auto Failover, Backup WAN, and other software features. Supports Universal IoT SIM cards and IoT SIM cards from AT&T, Verizon, T-Mobile, and Deutsche Telekom for North, Central, and South America

A wide range of internal hardware interfaces allows this product to be used in power-hungry industrial applications where speed and robustness are at the heart of the solution.
4G LTE – Cat 6 DL up to 300 Mbps in sync with 4 x 1 Gigabit Ethernet ports allows for a seamless data transfer experience.
Bluetooth LE allows sensors to be connected directly to the router, thus, minimizing the overall solution ecosystem.
See a comparison of cellular features by product offering here.
Features
4G LTE CAT 6 - Cellular speeds up to 300 Mbps with Carrier Aggregation
Dual SIM - With auto failover, backup WAN and other switching scenarios
Wi-Fi & BT - Wave-2 802.11 ac Dual Band Wi-Fi and Bluetooth LE
GNSS - Global Navigation Satellite System forlocation services and time synchronization
Protocols - Multiple protocols supported including MQTT, Modbus TCP, BGP, GRE
RMS - Compatible with Teltonika Remote Management System
Documents and Drivers
Documentation
UTX11 Cellular Router Datasheet
RUTX11 Cellular Router Flyer
Specifications
Antennas
2 x SMA for LTE
2 x RP-SMA for WiFi
1 x RP-SMA for Bluetooth
1 x SMA for GNSS
Connector(s)
4 pin industrial DC power socket
CPU
Quad-core ARM Cortex A7, 717 MHz
Dimensions
115 x 44.2 x 95.1 mm (4.53 x 1.74 x 3.74 inches)
Firmware
WEB UI: Update FW from file, check FW on server, configuration profiles, configuration backup, restore point
FOTA: Update FW/configuration from server
RMS: Update FW/configuration for multiple devices
Keep settings: Update FW without losing current configuration
Humidity
10 % to 90 % non-condensing
Indicators LED
4 x WAN type LEDs
2 x Mobile connection type
5 x Mobile connection strength
8 x LAN status
1 x Power
2 x 2.4G and 5G WiFi
Input/Ouput
1 x Digital Input, 0 - 6 V detected as logic low, 8 - 30 V detected as logic high
1 x Digital Output, Open collector output, max output 30 V, 300 mA
Input Voltage
9 – 50 VDC, reverse polarity protection, voltage surge/transient protection
Mounting
DIN rail, flat surface placement
Operating System
RutOS (OpenWrt based Linux OS)
Ports
4 x RJ45 ports, 10/100/1000 Mbps
1 x USB A port for external devices
1 x WAN port (can be configured as LAN) 10/100/1000 Mbps, compliance with IEEE 802.3, IEEE 802.3u, 802.3az standards, supports auto MDI/MDIX crossover
3 x LAN ports, 10/100/1000 Mbps, compliance with IEEE 802.3, IEEE 802.3u, 802.3az standards, supports auto MDI/MDIX crossover
Protocols
Network Protocols: TCP, UDP, IPv4, IPv6, ICMP, NTP, DNS, HTTP, HTTPS, FTP, SMTP, SSL v3, TLS, ARP, VRRP, PPP, PPPoE, UPNP, SSH, DHCP, Telnet client, SNMP, MQTT, Wake on LAN (WOL), DLNA
Security/Protection
Authentication: Pre-shared key, digital certificates, X.509 certificates
Firewall: Pre-configured firewall rules can be enabled via WebUI, unlimited firewall configuration via CLI; DMZ; NAT; NAT-T
Attack prevention: DDOS prevention (SYN flood protection, SSH attack prevention, HTTP/HTTPS attack prevention), port scan prevention (SYN-FIN, SYN-RST, X-mas, NULL flags, FIN scan attacks)
VLAN: Port and tag based VLAN separation
Mobile quota control: Set up custom data limits for the SIM card
WEB filter: Blacklist for blocking out unwanted websites, whitelist for specifying allowed sites only
Access control: Flexible access control of TCP, UDP, ICMP packets, MAC address filter
Slots
2 x SIM slots (Mini SIM - 2FF), 1.8 V/3 V, external SIM holders
Temperature Range
-40°C to 75°C (-40°F to +167°F)
Request a Quote
Curious about bulk pricing? Please fill out the information below and our sales team will provide a quote within 1 business day.
Product and Quote information
Enter up to two product names/SKUs and up to three quantities for each product. If more products/quantity quotes are needed, please include your requests in the message section below.
Your Contact Information
Please provide information where we can send your quote and reach you in the case where further information is required with the quote.
Where You'd Like the Products Shipped
Please provide information where you'd like the products shipped to so we can give you the most accurate quote possible.
Your Use Case
Please help us understand your use case so we can provide you with the best possible solution. This step is optional, so please feel free to skip it if you'd like.
3 of 3: How challenging has it been to locate products that meet your specific needs?
Confirm Your Request
Please confirm your request and we will get back to you within 1 business day.
Thank You!
Thanks for submitting your quote request. You should receive an email with a copy of your request shortly, and a member from our sales team will reply to you within 1 business day.
You Might Be Interested In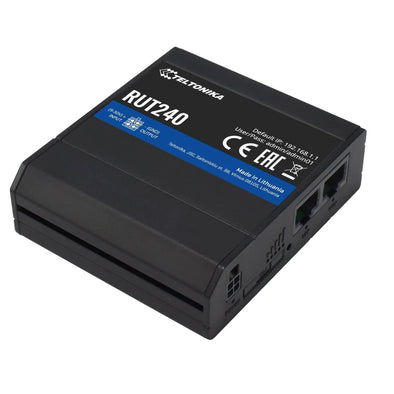 $224.00
We have the best technical support engineers that know how to use our products.
If our Tech Support cannot solve your problem, we will contact the design engineer or manufacturer to help find a resolution.