This product is discontinued and no longer available.
Ultrasonic Fuel Level Sensor




Ultrasonic Fuel Level Sensor
Product Images
Ultrasonic Fuel Level Sensor
SKU: GC-AK-UFLS
MPN: UFLS
Manufacturer: AKCP Co Ltd.
We've Got You Covered
Product Information
Product Description
The Fuel Level Sensor is a ultrasonic liquid level sensor used to measure the fuel level in a storage tank. In addition to measuring fuel / oil, this sensor can be used to measure water too. This sensor is for use only with securityProbes, sensorProbe2+ and the sensorProbeX+.
Connecting this sensor to any one of the RJ-45 Intelligent Sensor ports enables the system to continuously monitor the amount of fuel remaining in a storage tank. By setting the proper alerts in the software, it can be configured to detect fuel leaks or fuel theft.
This sensor is ideal for remote sites that depend on generator power. The low level alerts in the web interface can be customized to your requirements. For example, it can be configured to send normal notifications when the fuel level reaches 3/4 and 1/2 tank, and send critical alerts when fuel level drops down to 1/4 and 1/8 of a tank.
This sensor can be used to detect fuel theft or leakage by detecting a drop in fuel level while the engine is off or if the fuel level drops too quickly when the engine's running. Unlike other fuel level sensors, this unit is extremely robust and easy to configure ensuring accurate fuel readings all the time regardless of environmental conditions such as temperature and humidity.
This sensor uses ultrasonic measurement technology to monitor a variety of types of liquids which can be used in tanks. These tank thresholds can be used to trigger notification alerts on the securityProbe or sensorProbe controller.
The sensor is designed to monitor levels of liquid in both linear and non-linear tanks. The fuel level sensor can be calibrated from an easy to use wizard that is run from the SecurityProbe's or sensorProbe's web interface. Various linearization parameters are available for adjusting the measurement accuracy of non-linear tanks. A Non-Linear tank is one whose height is not proportional to its capacity.
Each fuel level sensor comes complete with a 5 foot CAT5 cable that connects the Fuel Level Sensor's common box to the RJ-45 sensor port, or you can use your own CAT5/6 LAN cable up to 100 feet (~ 30 meters).
Manufacturer states It is advised the UFLS not be used with explosive chemicals of any kind.
Features
Robust and durable
Simple calibration process
Will report a critical state if the cable breaks, is cut, or unplugged.
Designed to work with all SecurityProbes and E-sensor8 expansion modules, sensorProbe+X, and sensorprobe2+ only.
Intelligent port auto-detects the sensor and type to facilitate easy configuration
Full autosense including disconnect alarm
Documents and Drivers
Documentation
Fuel Level Sensor Manual
Downloads
Fuel Level Sensor Product CD
Specifications
Communications Cable
RJ-45 jack to base unit using UTP CAT5 cable
Controller(s)
Works with:
all securityProbes
sensorProbe+X
sensorProbe2+
Maximum Extension Cable Length
Measurement Range
Linear and non linear tank calibration at 5 levels
Mounting
Standard SAE 5 mounting hole and easy fit
Power Supply
Powered by the sensor port. No additional power is required
Request a Quote
Curious about bulk pricing? Please fill out the information below and our sales team will provide a quote within 1 business day.
Product and Quote information
Enter up to two product names/SKUs and up to three quantities for each product. If more products/quantity quotes are needed, please include your requests in the message section below.
Your Contact Information
Please provide information where we can send your quote and reach you in the case where further information is required with the quote.
Where You'd Like the Products Shipped
Please provide information where you'd like the products shipped to so we can give you the most accurate quote possible.
Your Use Case
Please help us understand your use case so we can provide you with the best possible solution. This step is optional, so please feel free to skip it if you'd like.
3 of 3: How challenging has it been to locate products that meet your specific needs?
Confirm Your Request
Please confirm your request and we will get back to you within 1 business day.
Thank You!
Thanks for submitting your quote request. You should receive an email with a copy of your request shortly, and a member from our sales team will reply to you within 1 business day.
You Might Be Interested In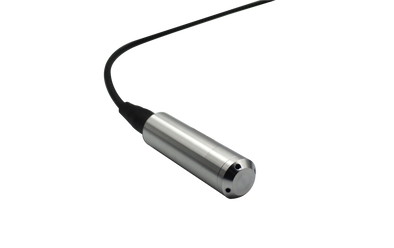 $460.00
We have the best technical support engineers that know how to use our products.
If our Tech Support cannot solve your problem, we will contact the design engineer or manufacturer to help find a resolution.