This product is discontinued and no longer available.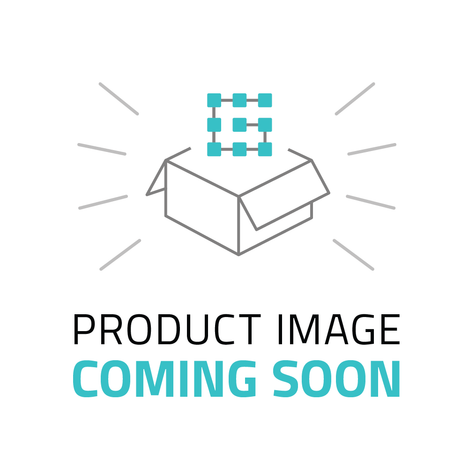 Wireless Dual Temperature & Humidity Sensor
Wireless Dual Temperature & Humidity Sensor
Product Images
Wireless Dual Temperature & Humidity Sensor: 5ft
SKU: GC-AK-WTS-TH-5
MPN: WTS-TH-5-US
Manufacturer: AKCP Co Ltd.
We've Got You Covered
Product Information
Product Description
Use this wireless dual sensor for temperature and humidity to ensure  environmental conditions are within required parameters by logging and graphing data over time. Receive real-time alerts when user defined sensor thresholds are exceeded.
Use the sensor as a data logger with data buffered and synchronized to  the required gateway when in range. Pair sensor with any AKCP Wireless Tunnel™ gateway.
IP66 rated enclosure provides weatherproofing for use in outdoor environments. Mounting with DIN rail, wall hang or cable-tie / pipe clamp. 
Order Summary
SKU

Cable Length

Manufacturer Part # (MPN)

GC-AK-WTS-TH (

DISCONTINUED

)
No Cable
WTS-TH-US
GC-AK-WTS-TH-5 (DISCONTINUED)
5ft
WTS-TH-5-US
Features
4x AA Battery powered, with 10 year life*
4x AA Batteries with 10 year guaranteed battery life*
5VDC or 12VDC powered
IP66 rated waterproof enclosure
LED indicators for power, status and RSSI
Optional DIN rail or pipe mounting accessories
Optional cable up to 15ft for sensor placement
*10 years at 25°C broadcasting every 15 minutes. Batteries not included.
Documents and Drivers
Documentation
Wireless Dual Temperature & Humidity Sensor Datasheet
Specifications
Certifications
FCC Part15C, CE EN300220-2
Dimensions
76 x 77 x 120mm (2.99in x 3.03in x 4.72in)
Humidity
Min. 20% – Max. 80% (Non-Condensing)
Interface(s)
Micro-USB port for powering, adding and upgrading to the Gateway base unit
Measurement Accuracy
Typical: ±0.3 from -40ºC to +75ºC (±0.4 from -40ºF to +167ºF)
Maximum: ±0.4 at -40ºC and ±0.4 at +75ºC (±0.7 at -40ºF and ±0.7 at +167ºF)
Measurement Range
-40°C to +75°C (-40°F to +167°F)
0 to 100% Relative humidity
Measurement Resolution
0.1°C increments
0.2°F increments
1%RH increments, 0.01%RH sensor reading
Mounting
Wall hanging, DIN rail, Pipe Clamp
Power Consumption
Average 12 mWatt, 10uA in Idle, up to 10 years battery life
Power Source
4xAA batteries or via micro-USB port
Radio
LoRa (R) Radio Regional plans: US915: 903~915Mhz, Max TX Power +17dBm
Sensor(s)
Gateway sensor count 5 (3 + 2)
Temperature Range
-35°C to 80°C (-31°F to +176°F)
Request a Quote
Curious about bulk pricing? Please fill out the information below and our sales team will provide a quote within 1 business day.
Product and Quote information
Enter up to two product names/SKUs and up to three quantities for each product. If more products/quantity quotes are needed, please include your requests in the message section below.
Your Contact Information
Please provide information where we can send your quote and reach you in the case where further information is required with the quote.
Where You'd Like the Products Shipped
Please provide information where you'd like the products shipped to so we can give you the most accurate quote possible.
Your Use Case
Please help us understand your use case so we can provide you with the best possible solution. This step is optional, so please feel free to skip it if you'd like.
3 of 3: How challenging has it been to locate products that meet your specific needs?
Confirm Your Request
Please confirm your request and we will get back to you within 1 business day.
Thank You!
Thanks for submitting your quote request. You should receive an email with a copy of your request shortly, and a member from our sales team will reply to you within 1 business day.
We have the best technical support engineers that know how to use our products.
If our Tech Support cannot solve your problem, we will contact the design engineer or manufacturer to help find a resolution.