AKCPro Server - Central Monitoring Software



AKCPro Server - Central Monitoring Software
Product Images
AKCPro Server - Central Monitoring Software
$750.00
SKU: GC-AK-APS
MPN: APS
Manufacturer: AKCP Co Ltd.
Stock Status: In stock
Delivery: One business day. An email will contain your download information
Qualifies for Free shipping
We've Got You Covered
Product Information
Product Description
AKCPro Server is AKCP's world-class central monitoring and management software, suitable for a wide range of monitoring applications. It is free to use on all AKCP devices. Monitor your infrastructure, whether it be a single building or remote sites over a wide geographic area. Integrate third-party devices with Modbus, SNMP and ONVIF compatible IP cameras.
All deployed AKCP base units and attached sensors can be configured and monitored from AKCPro Server (APS). Base units communicate with the server through your wired local network (LAN) or wide area network (WAN). Remote sites with no wired network send data to the server through the cellular data network via a VPN connection.
Requires base unit with cellular data 3G/4G modem
Features
Custom Desktops, Graphing and Drill Down Mapping
AKCPro Server has a variety of ways to display and monitor the data from your deployed sensors. Desktops are customizable, with different users able to save their own configuration. Add graphs, maps, rack maps, video feeds, sensor status and logs to your desktops. Choose from a selection of gauges to display sensor data.
Access Administration, Monitoring and Reporting
Control who has access to your site, building, rooms and cabinets with a complete audited trail of access events. If you have deployed AKCP Door Control, Cabinet Control and RFID Cabinet Locks, configure the access rights and restrictions through AKCP Pro Server.
Synchronize access events with recorded video
Live monitoring of the door status
Remotely lock and unlock doors
Fully audited trail of access events
Synchronization of sensor events with video
AKCP Pro Server is compatible with integrated ONVIF standard IP camera. Cameras teated for integration included :-
Axis – M3044-V
HIKvision – DS-2CD2125FWD
AVTech – AVM328A
AKCP – IP-CAM.
Manage the recording of your video feeds to local or network disks, export video clips, and playback video.
Our advanced playback window functions will synchronize sensor events with video. Select a sensor event and then instantly review recorded footage from the event. Verify who accessed a door or cabinet for example, or monitor remote sites for fuel theft. No need to sit through hours of recorded video, when a sensor alerts to a situation on the ground, you can instantly see what is happening.
Data Center Infrastructure Management
AKCP Pro Server is a world class software for Data Center Infrastrcture Management (DCIM). Avoid the complexity and cost of many popular DCIM software. AKCP Pro Server distils the essence of what DCIM should be to a simple, easy to use application. Configure dashboards to display the data you need, with drill down mapping taking you from a data center wide to cabinet level view. A dedicated rack map shows smartRack sensors such as thermal maps and RFID Swing Handle lock information in a graphical display. Example of cabinet rack view with cabinet thermal map sensors in AKCP Pro Server
Monitor All Your Base Units
If you have several base units deployed within your building, or over a large area, add each device to your AKCPro Cloud Server and login anytime to see all your sensors organized as you wish on custom desktops. Multiple logins can be used for different users who need to see different data. Display sensors on drill down maps.
Alerts In The Cloud
E-mail, SNMP Trap, SMS and phone call notifications are all available in AKCess Pro Cloud Server. Configure e-mails yourself, or use our e-mail service to send unlimitted e-mail alerts. SMS and Phone call notificatons can be sent for a fixed rate annual fee. Know the moment your sensors are in ciritcal condition.
Important notes before installing this new version of the AKCPro Server Software
Upgrading:
If you are upgrading from a previous version of the software onto the same computer, you will need to re-activate your new license so your connected hosts (base units) will remain enabled (About >> License Page) after the upgrade is completed.
Important Notes When Upgrading:
All of your settings will remain the same when upgrading. However, if the total number of your hosts (AKCP base units) that are currently connected to your previous version exceeds the default number of free host licenses (4 total), then the number of hosts above 4 will be disabled. If this is the case, or you do not have an Internet connection please contact our support team support@akcp.com and include the details of your current license.
New Installations:
If you are downloading and installing the AKCPro Software on a computer that did not contain any previous version of our software then you will receive 4 hosts (AKCP base units), 5 virtual sensors and 4 sensorProbe licenses for free by default.
Specifications
Request a Quote
Curious about bulk pricing? Please fill out the information below and our sales team will provide a quote within 1 business day.
Product and Quote information
Enter up to two product names/SKUs and up to three quantities for each product. If more products/quantity quotes are needed, please include your requests in the message section below.
Your Contact Information
Please provide information where we can send your quote and reach you in the case where further information is required with the quote.
Where You'd Like the Products Shipped
Please provide information where you'd like the products shipped to so we can give you the most accurate quote possible.
Your Use Case
Please help us understand your use case so we can provide you with the best possible solution. This step is optional, so please feel free to skip it if you'd like.
3 of 3: How challenging has it been to locate products that meet your specific needs?
Confirm Your Request
Please confirm your request and we will get back to you within 1 business day.
Thank You!
Thanks for submitting your quote request. You should receive an email with a copy of your request shortly, and a member from our sales team will reply to you within 1 business day.
You Might Be Interested In

$1,090.00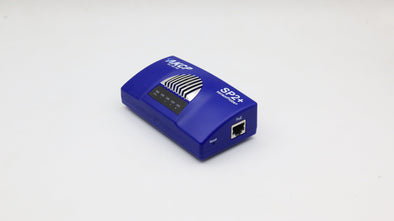 $245.00
We have the best technical support engineers that know how to use our products.
If our Tech Support cannot solve your problem, we will contact the design engineer or manufacturer to help find a resolution.