SPX4 - 4-Port sensorProbeX+ Standard Unit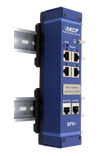 SPX4 - 4-Port sensorProbeX+ Standard Unit
Product Images
SPX4 - 4-Port sensorProbeX+ Standard Unit
$595.00
SKU: GC-AK-SPX4
MPN: SPX4
Manufacturer: AKCP Co Ltd.
Delivery: Ships within 7-14 business days
Qualifies for Free shipping
We've Got You Covered
Product Information
Product Description
SPX4 saves precious cabinet space with its low profile design and 1U rack mounting. It is a basic sensorProbeX+ unit equipped with 4 RJ-45 sensor ports and with Ethernet, Modbus RS485, EXP (Expansion) and BEB (Basic Expansion Bus) communications. The EXP and BEB ports provide the ability to add functionality to the base unit, so your system can grow as needed. The 4 sensor ports are compatible with any AKCP intelligent sensor.
From data centers to industrial applications, the SPX4 is a cost effective and flexible monitoring solution. Start with the basic SPX4 and customize as your needs change.

SPX4 has the basic monitoring requirements and is equipped with

4x intelligent RJ-45 sensor ports

1x EXP (Expansion) / Modbus / RS485 port

1x BEB (Basic Expansion Bus) port

1U rack mounting, brackets included
Need additional functionality?
Contact us about customizing the basic SPX4. An optional cellular modem allows receipt of notifications by SNMP, Email, or SMS. Or customize with additional modules such as

dry contact inputs
IO's
internal modem
analog to digital converters
internal UPS
additional sensor port
Features
Expansion (EXP, Modbus & Basic Expansion Bus (BEB) is standard
Ethernet connectivity, fully SNMP compliant
Compatible with all AKCP intelligent sensors
Virtual sensors for monitoring third party devices
Customizable as needs change
Documents and Drivers
Documentation
SPX+ Datasheet
Specifications
Audio
Internal Buzzer for audible alerts
Current
Input Voltage and Current ratings : 100V~240V – 0.22A
Humidity
Min 20% – Max. 80% (Non-Condensing)
Indicators LED
LED for power, network connection, sensor online and threshold status
Power Supply
External 5V 3A Power Adapter
Sensor(s)
Maximum of 150 onlined sensors, including Expansion Units and virtual sensors. Reduced to 50 if VPN is enabled
Temperature Range
-35°C to +70°C (-31°F to +158°F)
Request a Quote
Curious about bulk pricing? Please fill out the information below and our sales team will provide a quote within 1 business day.
Product and Quote information
Enter up to two product names/SKUs and up to three quantities for each product. If more products/quantity quotes are needed, please include your requests in the message section below.
Your Contact Information
Please provide information where we can send your quote and reach you in the case where further information is required with the quote.
Where You'd Like the Products Shipped
Please provide information where you'd like the products shipped to so we can give you the most accurate quote possible.
Your Use Case
Please help us understand your use case so we can provide you with the best possible solution. This step is optional, so please feel free to skip it if you'd like.
3 of 3: How challenging has it been to locate products that meet your specific needs?
Confirm Your Request
Please confirm your request and we will get back to you within 1 business day.
Thank You!
Thanks for submitting your quote request. You should receive an email with a copy of your request shortly, and a member from our sales team will reply to you within 1 business day.
You Might Be Interested In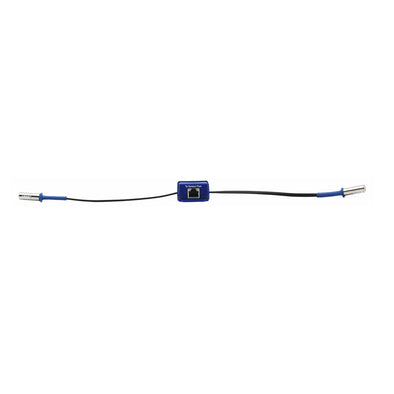 $220.00
We have the best technical support engineers that know how to use our products.
If our Tech Support cannot solve your problem, we will contact the design engineer or manufacturer to help find a resolution.