ATLAS2 PLUS - EtherNet/IP MONITORING KIT

ATLAS2 PLUS - EtherNet/IP MONITORING KIT
Product Images
ATLAS2 PLUS - EtherNet/IP MONITORING KIT
$4,824.00
SKU: GC-PN-ATLAS-2P-OLED-100-EIP-KIT
MPN: 101-800321
Manufacturer: Procentec
Delivery: Ships within 7-14 business days
Qualifies for Free shipping
We've Got You Covered
Product Information
Product Description
Atlas2 is designed for the permanent monitoring of EtherNet/IP networks. This second-generation diagnostic tool, which is based on our popular Atlas unit, takes fault detection and diagnosis to a much higher level. Atlas2 gives you a much more connected and predictive approach to machine health monitoring and maintenance. It still has all the original features that you've come to rely on to detect faulty installed devices, cable and firmware issues, and misconfigurations. But now it can recognize patterns in diagnostic data and learn from them, which gives you the ability to carry out predictive maintenance. Anticipating and preventing damaging network issues has never been so easy.
Order Summary
| SKU | Display Option | Manufacturer Part # (MPN) |
| --- | --- | --- |
| GC-PN-ATLAS-2P-100-EIP-KIT | No Display | 101-800320 (DISCONTINUED) |
| GC-PN-ATLAS-2P-OLED-100-EIP-KIT | OLED Display | 101-800321 |
Features
Remote 24/7 monitoring for EtherNet/IP
Multiple versions of active and passive or active-only monitoring
Self-learning machine with predictive fault-finding capabilities
Dynamic graphical and hierarchical displays of a network's topology
Scoring mechanism and traffic light alert system for simple insight
Optional LED display on the device itself for a quick overview
Documents and Drivers
Documentation
Atlas2 Plus Manual
Specifications
Connection Modes
Up to 20 concurrent web clients
Dimensions
130 x 52 x 117mm
Wire: max. AWG 14 (max area 2.5 mm 2 )
Ethernet Cable Length: max. 100 m
Display
Optional OLED (PM-OLED 1,45 inch, 160RGBx128 Dots, 262 Colors)
Enclosure
IP20 (IEC/EN 60529, DIN 40 050)
Indicators LED
Green Power: Power Ok
Blue: During detection of available updates on USB
Green: All seem to be working correctly
Orange: A situation is present which is important but not serious, user attention recommended
Red: A serious problem is present in the network, user attention required
IP Addressing
Factory: 192.168.0.10
Office: 192.168.1.10
Memory
4 GB LPDDR4
16 GB eMMC storage
Mounting
35 mm (minimum width 65 mm)
Ports
2x USB3.0; Type A; 900mA per port (one used for Atlas2 TAP)
1x USB2.0; Micro type B; 500mA (recovery channel)
Power
Nominal: 10 W
Maximum: 24W
Power Supply
Pin -: 0 V
Pin +: 12 to 24 VDC
Pin SH: Shield
Processor
NXP iMX8 QuadMax
Passive Cooling (Fanless)
Product Weight
510 grams (excluding plug-able connectors, packing material)
Protocols
Used: ARP, ICMP, DCP, SNMP, PROFINET I&M
Supported: OPC UA, MQTT, PROFINET (detect only), PROFINET I&M0, Modbus TCP (detect only), Ethernet/IP (detect only)
Push Buttons
Factory Reset
System Recovery
Temperature Range
Operating: -20ºC to 60ºC (-4ºF to 140ºF)
Storage: -20ºC to 60ºC (-4ºF to 185ºF)
Request a Quote
Curious about bulk pricing? Please fill out the information below and our sales team will provide a quote within 1 business day.
Product and Quote information
Enter up to two product names/SKUs and up to three quantities for each product. If more products/quantity quotes are needed, please include your requests in the message section below.
Your Contact Information
Please provide information where we can send your quote and reach you in the case where further information is required with the quote.
Where You'd Like the Products Shipped
Please provide information where you'd like the products shipped to so we can give you the most accurate quote possible.
Your Use Case
Please help us understand your use case so we can provide you with the best possible solution. This step is optional, so please feel free to skip it if you'd like.
3 of 3: How challenging has it been to locate products that meet your specific needs?
Confirm Your Request
Please confirm your request and we will get back to you within 1 business day.
Thank You!
Thanks for submitting your quote request. You should receive an email with a copy of your request shortly, and a member from our sales team will reply to you within 1 business day.
You Might Be Interested In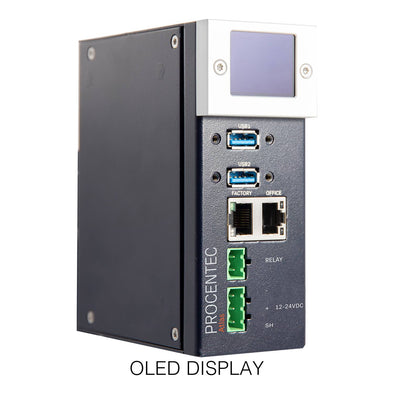 $4,824.00
We have the best technical support engineers that know how to use our products.
If our Tech Support cannot solve your problem, we will contact the design engineer or manufacturer to help find a resolution.