This product is discontinued and no longer available.
Mercury 10″ PRO Kit - Multi-Protocol Diagnostics

Mercury 10″ PRO Kit - Multi-Protocol Diagnostics
Product Images
Mercury 10″ PRO Kit - Multi-Protocol Diagnostics: No cellular modem
SKU: GC-MERCURY-10-PRO-KIT
MPN: 101-823320-US
Manufacturer: Procentec
We've Got You Covered
Product Information
Product Description
The Mercury PRO kit is a multi-protocol troubleshooting and maintenance tool for integrators, engineers and technicians. It combines the popular PROFIBUS ProfiTrace tool with Industrial Ethernet tools in one convenient package.
The Mercury is a portable 2 in 1 device, converting between tablet and laptop easily. It includes the modern Osiris software to easily check and diagnosis issues within PROFIBUS, EtherNet/IP and other industrial Ethernet networks. PROFIBUS networks can still be checked with the traditional ProfiTrace tools or with the PROFIBUS tools included in Osiris software.

The 10" screen of the Mercury provides easy to view topologies, tables and graphs. The dashboard is customizable. With the 4G option, there are no worries about internet access when visiting client's facilities.

Learn more about installation, basic functionalities and benefits in the video below. 
Browser Requirements

Must support HTML5 and JavaScript
Supported browsers and minimum versions are 
- Chrome version 46 or higher (Optimal Performance)
- Edge version 25 or higher
- Firefox version 42 or higher
- Safari version 5 or higher
Mercury 10" pro kit includes:
1 x Mercury 10" tablet (w/4G Modem if 4G option selected)
1 x US Power Supply
1 x 360 degree strap
1 x Carrying Case
1 x RJ45 to RJ45 3 Meter Cable
1 x RJ45 to M12 3 Meter Cable
1 x PROFICORE USB Cable
1 X ProfiCore Ultra 2
1 X ProfiCore TAP Connectors
1 X ProfiTrace 2 Software
1 x ProfiTrace SCOPE ware
1 x ProfiCaptain
1 X Netilities
OSIRIS Software Standard Package pre-installled and tested
Order Summary
SKU

Modem Option

Manufacturer Part # (MPN)

GC-MERCURY-10-PRO-KIT
No cellular modem
101-823320-US (DISCONTINUED)
GC-MERCURY-10-PRO-4G-KIT
4G cellular modem
101-823330-US DISCONTINUED

)
Features
Not vendor or protocol specific
Network Topology
Customizable dashboard
Network Quality Factor
Alarms
Resistant to all environmental factors
Documents and Drivers
Documentation
Mercury Brochure
Osiris Software on Atlas, Mercury and PC User Manual
Specifications
Cable Length
Ethernet cable maximum: 100 m
Connector(s)
USB: 1x USB 3.0, 1x USB 2.0
Expansion Slot: Micro SD/SDXC Memory Card
Ethernet: RJ-45
Core
Intel® Core™ i5-7Y57 vPro™ processor
Humidity
Maximum 98% relative air humidity
Interface(s)
Bluetooth: Version 4.1 + EDR Class 1
WLAN: Intel® Dual Band Wireless-AC 8265
Mounting
Handheld (handstrap and stylus supplied)
Protocols
Supported: OPC UA, PROFINET, PROFINET I&MO
Supported (detect only): PROFINET, Modbus TCP, Ethernet/IP
Used: ARP, ICMP, DCP, SNMP, PROFINET I&M0
Security/Protection
IP 65 (MIL STD 810G and IEC 60529)
Speed
Ethernet: 10/100/1000 Mbps
Storage Capacity
128 GB Solid State Drive (Serial ATA)
Temperature Range
Operating: -29°C to 60°C (-20°F to 140°F)
Storage: -51°C to 71°C (-60°F to 160°F)
Request a Quote
Curious about bulk pricing? Please fill out the information below and our sales team will provide a quote within 1 business day.
Product and Quote information
Enter up to two product names/SKUs and up to three quantities for each product. If more products/quantity quotes are needed, please include your requests in the message section below.
Your Contact Information
Please provide information where we can send your quote and reach you in the case where further information is required with the quote.
Where You'd Like the Products Shipped
Please provide information where you'd like the products shipped to so we can give you the most accurate quote possible.
Your Use Case
Please help us understand your use case so we can provide you with the best possible solution. This step is optional, so please feel free to skip it if you'd like.
3 of 3: How challenging has it been to locate products that meet your specific needs?
Confirm Your Request
Please confirm your request and we will get back to you within 1 business day.
Thank You!
Thanks for submitting your quote request. You should receive an email with a copy of your request shortly, and a member from our sales team will reply to you within 1 business day.
You Might Be Interested In
$2,493.00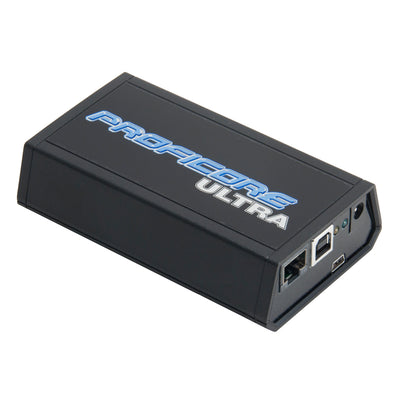 $3,157.00
We have the best technical support engineers that know how to use our products.
If our Tech Support cannot solve your problem, we will contact the design engineer or manufacturer to help find a resolution.