NET485 Enhanced - Serial to Ethernet Device Server

NET485 Enhanced - Serial to Ethernet Device Server
Product Images
NET485 Enhanced - Serial to Ethernet Device Server: No Mounting
$114.95
SKU: GC-NET485-ENH
MPN: GC-NET485-ENH
Manufacturer: Grid Connect Inc.
Stock Status: In stock
Delivery: Ships within 1-2 business days
Qualifies for Free shipping
We've Got You Covered
Product Information
Product Description
The NET485 Enhanced is the newest version of the NET485 with enhanced Firmware. This device is an economical Serial-to-Ethernet adapter with the features of a high-performance device server.
Enhancement Areas
Additional DNS support
Multiple TCP connections
Email authentication and serial triggers
Idle gap time
UDP datagram
The NET485 RS485 serial to Ethernet adapter allows you to connect either RS422 or RS485 transceivers in your host device to the local network. This connection makes the device network-enabled and eliminates the limitations generally imposed by cable length. Now, the user can communicate with the serial device from anywhere on the network.
The NET485 can be installed up to 4,000 feet away from the host device. Additionally, two NET485 adapters can establish a TCP/IP link for "serial tunneling" data over the local network or the internet as a virtual cable replacement.
Using the RS485 two-wire half-duplex mode, the NET485 serial interface can connect to several devices within a multi-drop network. A built-in web server allows for customized web pages. Serial cable wiring is attached using the labelled screw terminals on the removable terminal block. Power is by an external DC voltage that is connected to the terminal block.
Use the NET485 anywhere a device server is used. With a wide temperature range, the NET485 can be used in commercial and industrial applications.
Common Applications Include:
Security panels
Vending machines
POS (Point of Sale) terminal and machines
Remote equipment management
IT management
Access control
Industrial control
Home automation
Instrumentation
Order Summary
| SKU | Mounting Option | Manufacturer Part # (MPN) |
| --- | --- | --- |
| GC-NET485-ENH | No Mounting | GC-NET485-ENH |
| GC-NET485-ENH-DIN | DIN Rail Clip & Strap | GC-NET485-ENH-DIN |
| GC-NET485-ENH-SMS | Surface Mount Strap | GC-NET485-ENH-SMS |
Features
Enhanced Features:
Additional DNS support to allow the configuration of a domain name to address the remote host in place of specifying a fixed IP address
Multiple TCP Connections (max. of 4, connections 3 and 4 passive TCP only, serial receive only)
Mixed TCP and UDP access to the serial port
An improved serial packing algorithm
Idle Gap Time option of 3 ms for less delay in data delivery with packing enabled
Email authentication option with configurable user name and password
Email serial triggers expanded to support up to a 6-byte match sequence
Email trigger option added using a modem dial command where serial data can be placed in the email body
UDP Datagram Mode 2 and 12 Support
Existing Features
Local or Worldwide Internet Connection:
6-Page built-in Web Server, configuration and user pages
Jumpers to enable optional Tx/Rx Termination Resistors
7 pole terminal block for all signals and power connections
Configurable for 128, 192 or 256-bit AES Encryption (defaults to no encryption)
Serial Device Server using XPort
Auto Sensing 10BASET/100BASE-TX compliant
Selectable baud rate to 921K
7,8 data bits, multi-drop control
Ethernet Activity, Status, and Power LEDs
UL and CE certified
Documents and Drivers
Specifications
Configuration Methods
Web and Telnet configuration
Connector(s)
Network: 10/100 Mbit Ethernet - Auto-Sensing
Serial: 7-pole terminal block for power and data line
Dimensions
78.7 x 40.1 x 20.2 mm (3.1 x 1.6 x .794 in.)
63.5 x 40.1 x 20.2 mm (2.5 x 1.6 x .794 in.) - box size with no screw terminal
Indicators LED
Ethernet activity
Status
Power LED's
Mounting
DIN Rail or Surface Mount Clips
Protocols
TCP/IP, UDP/IP, ARP, ICMP, SNMP, TFTP, Telnet, DHCP, BOOTP, HTTP and AutoIP
Security/Protection
Configurable to 128-, 192- or 256-bit AES Rinjdael Encryption (default: no encryption)
Temperature Range
-40ºC to 85ºC (-40ºF to 185ºF)
Request a Quote
Curious about bulk pricing? Please fill out the information below and our sales team will provide a quote within 1 business day.
Product and Quote information
Enter up to two product names/SKUs and up to three quantities for each product. If more products/quantity quotes are needed, please include your requests in the message section below.
Your Contact Information
Please provide information where we can send your quote and reach you in the case where further information is required with the quote.
Where You'd Like the Products Shipped
Please provide information where you'd like the products shipped to so we can give you the most accurate quote possible.
Your Use Case
Please help us understand your use case so we can provide you with the best possible solution. This step is optional, so please feel free to skip it if you'd like.
3 of 3: How challenging has it been to locate products that meet your specific needs?
Confirm Your Request
Please confirm your request and we will get back to you within 1 business day.
Thank You!
Thanks for submitting your quote request. You should receive an email with a copy of your request shortly, and a member from our sales team will reply to you within 1 business day.
You Might Be Interested In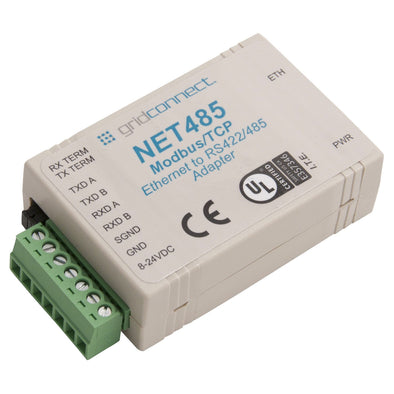 $159.95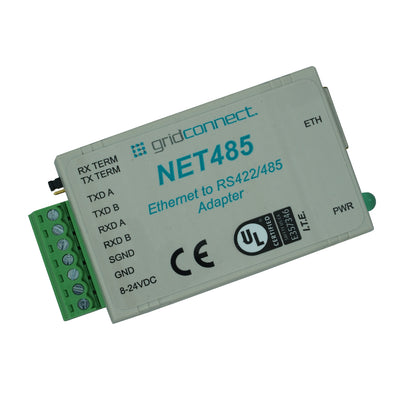 $109.95
We have the best technical support engineers that know how to use our products.
If our Tech Support cannot solve your problem, we will contact the design engineer or manufacturer to help find a resolution.