PCAN Router DR - CAN to CAN with Din Rail Casing

PCAN Router DR - CAN to CAN with Din Rail Casing
Product Images
PCAN Router DR - CAN to CAN with Din Rail Casing
$329.00
SKU: GC-CAN-ROUTER-DR
MPN: IPEH-002213
Manufacturer: Peak System Technik
Delivery: Ships within 7-14 business days
Qualifies for Free shipping
We've Got You Covered
Product Information
Product Description
Connect two CAN networks with the PCAN-Router DR. The unit comes with standard firmware that forwards message traffic bi-directionally 1:1 between both connected CAN busses. This fully-programmable router can be used to join two networks of different speeds as well, and to filter, manipulate, and route CAN messages between the two networks. In addition, it features an RS232 serial port, than can be programmed to interface with the CAN channels as well. In this way users can create a custom CAN-to-RS232 adapter. Along with the Din-Rail package, The PCAN-Router DR offers 500V isolation between the two high-speed CAN channels and the RS232 port, as well as between the CAN/RS232 channels and the power supply.
The PCAN-Router DR utilizes the NXP LPC21 series programmable microcontroller and the NXP PCA82C251 CAN transceiver. The Bit rate of the two channels can be set using a rotary switch. The setting applies to both CAN Channels upon reset (a recessed reset push button is provided for this function). Each CAN Channel has the option to have CAN termination (120 Ohm) activated on the unit, through switches on the circuit board.
The Yagarto software provided (contains the GNU Compiler Collection (GCC) for C and C++) can be used to produce your own firmware and then transfer it to the module via CAN. Any PCAN PC interface, such as the PCAN-USB can be used for this purpose, utilizing the free PCAN-Flash PC software. The PCAN-Router is shipped with demonstration firmware which performs one-to-one forwarding of the CAN messages between the two CAN channels at whatever bit rate determined by the rotary switch. The corresponding source code is included.
Contents of Box:
PCAN-Router DR in DIN rail plastic housing
Mating connector for both CAN channels, RS232, and power supply
Windows development software (Yagarto GNU ARM toolchain, flash program)
DVD with library, programming examples, and manual
Features
Two High-Speed CAN Channels (ISO 11898-2)
Customizable Firmware
NXP LPC21 Series Microcontroller (16/32-bit ARM CPU)
Bit Rate up to 1 Mbit/s (adjustable via a rotary switch)
Switchable Termination for each CAN Channel
Status LEDs for CAN Channels and Power
5 kV Isolation for CAN Channel 1
500 V Isolation for CAN Channel 2
Extended Operating Temperature -40ºC to 85ºC (-40ºF to 185ºF)
DIN Rail Mounting Plastic Enclosure
DVD with Programming Examples
Documents and Drivers
Specifications
Connector(s)
Phoenix 4-pin connector (CAN, Power and RS-232)
CPU
NXP LPC21 Series (16/32-bit ARM)
Dimensions
22.5 x 99 x 114.5 mm (W x H x D)
Humidity
15 - 90 % non-condensing RH
Power
8 to 30 V DC
Power consumption: approx. 110 mA at 12 V
Protocols
ISO 11898-2
High-speed CAN 2.0A (standard) and 2.0B (extended)
Software
Windows Development Software (Yagarto GNU ARM toolchain, flash program)
Temperature Range
Storage: -55ºC to 125ºC (-67º to 257ºF)
Operational: -40 ºC to 85 ºC (-40ºF to 185ºF)
Request a Quote
Curious about bulk pricing? Please fill out the information below and our sales team will provide a quote within 1 business day.
Product and Quote information
Enter up to two product names/SKUs and up to three quantities for each product. If more products/quantity quotes are needed, please include your requests in the message section below.
Your Contact Information
Please provide information where we can send your quote and reach you in the case where further information is required with the quote.
Where You'd Like the Products Shipped
Please provide information where you'd like the products shipped to so we can give you the most accurate quote possible.
Your Use Case
Please help us understand your use case so we can provide you with the best possible solution. This step is optional, so please feel free to skip it if you'd like.
3 of 3: How challenging has it been to locate products that meet your specific needs?
Confirm Your Request
Please confirm your request and we will get back to you within 1 business day.
Thank You!
Thanks for submitting your quote request. You should receive an email with a copy of your request shortly, and a member from our sales team will reply to you within 1 business day.
You Might Be Interested In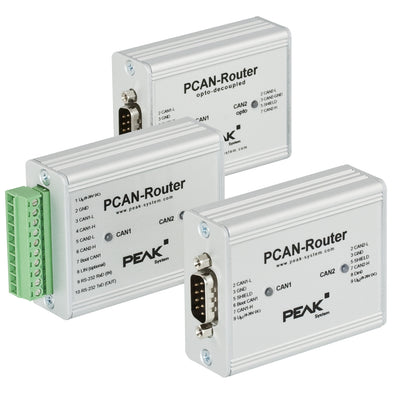 $369.00
We have the best technical support engineers that know how to use our products.
If our Tech Support cannot solve your problem, we will contact the design engineer or manufacturer to help find a resolution.