SensorProbeWT - Wireless Tunnel (Remote Unit)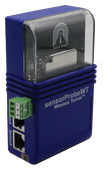 SensorProbeWT - Wireless Tunnel (Remote Unit)
Product Images
SensorProbeWT - Wireless Tunnel (Remote Unit)
$315.00
SKU: GC-AK-SP-WT
MPN: SP-WT
Manufacturer: AKCP Co Ltd.
Delivery: Ships within 7-14 business days
Qualifies for Free shipping
We've Got You Covered
Product Information
Product Description
Connect up to 4 AKCP intelligent sensors to the sensorProbeWT  Wireless Tunnel™ (SP-WT) and communicate these sensors over long distance with LoRa™ based wireless communications. AKCP's proprietary Wireless Tunnel™ protocol provides guaranteed message delivery without loss of data and low power utilization for superior battery life.

Use the sensorProbeWT to connect up to 4 wired sensors to a single radio for rapid deployment of a large number of sensors. Connect up to 30 devices to the sensorProbe Wireless Tunnel™ Server. With 4 sensors on each unit, a total of 120 sensors can connect to the server with only 30 radios.
Build your own private LoRa based network without the need for any cloud services. Data is transmitted to the sensorProbe Wireless Tunnel Server (SP-WTS). Multiple servers can be monitored centrally with AKCPro Server. This server can run locally or on a cloud service. 
The SP-WT is powered by either 3 AAA batteries, or 5VDC USB input. Both can be used with the batteries as a failover power source. It is recommended where possible to power the sensorProbeWT via external power supply. 
Features
Guaranteed message delivery
Proprietary AKCP Wireless Tunnel™ Protocol
Long range radio communications (up to 3km in open space)
Low power radio for extended battery life (sensor dependent)
Internal antenna tuned for greater signal strength
Plugin AKCP Intelligent sensors
Documents and Drivers
Documentation
SensorProbe+ Wireless Tunnel Datasheet
Specifications
Certifications
FCC Part 15C, CE EN300220-2
Dimensions
111 x 62 x 87 mm (4.37 x 2.44 x 3.42 inches)
Humidity
Min. 20% – Max. 80% (Non-Condensing)
Indicators LED
LED indication for power
LED for Radio connectivity
LED for Status
Input(s)
1x USB for external 5VDC power
1x 5VDC Terminal for external power or external battery pack
4x intelligent sensor ports for connecting AKCP wired sensors
3x intelligent sensor ports and 1x 4-20mAmp input*
3x intelligent sensor ports and 1x Modbus input*
MTBF
1,400,000 Hours based on field experience with sensorProbe units.
Mounting
Desktop, wall mount, DIN rail, Magnetic
Power
External 5.5V 3A Power Adapter
AKCP External Battery Pack with 6x AAA batteries (non rechargeable)*
3x AAA Batteries (non-rechargeable)
Radio
US915: 903~915Mhz
Max TX Power +20dBm
Temperature Range
-15°C to +50°C (5°F to +122°F)
Request a Quote
Curious about bulk pricing? Please fill out the information below and our sales team will provide a quote within 1 business day.
Product and Quote information
Enter up to two product names/SKUs and up to three quantities for each product. If more products/quantity quotes are needed, please include your requests in the message section below.
Your Contact Information
Please provide information where we can send your quote and reach you in the case where further information is required with the quote.
Where You'd Like the Products Shipped
Please provide information where you'd like the products shipped to so we can give you the most accurate quote possible.
Your Use Case
Please help us understand your use case so we can provide you with the best possible solution. This step is optional, so please feel free to skip it if you'd like.
3 of 3: How challenging has it been to locate products that meet your specific needs?
Confirm Your Request
Please confirm your request and we will get back to you within 1 business day.
Thank You!
Thanks for submitting your quote request. You should receive an email with a copy of your request shortly, and a member from our sales team will reply to you within 1 business day.
You Might Be Interested In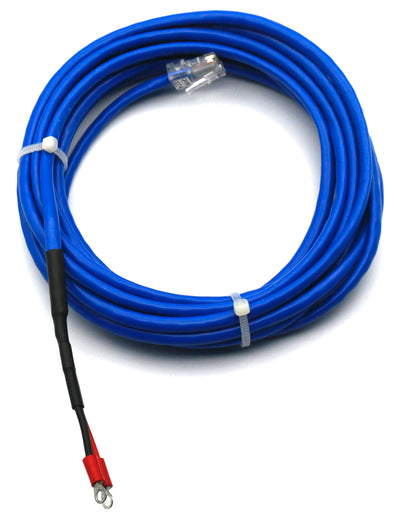 $40.00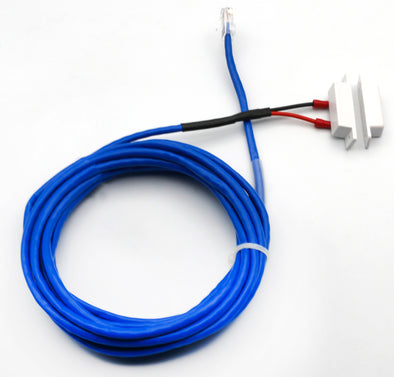 $50.00
We have the best technical support engineers that know how to use our products.
If our Tech Support cannot solve your problem, we will contact the design engineer or manufacturer to help find a resolution.