This product is discontinued and no longer available.
UDS1100 with Modbus (Industrial Protocols)

UDS1100 with Modbus (Industrial Protocols)
Product Images
UDS1100 with Modbus (Industrial Protocols)
SKU: GC-UDS1100-MB
MPN: UD1100IA2-01
Manufacturer: Lantronix
We've Got You Covered
Product Information
Product Description
Remotely Monitor, Manage and Control Industrial Equipment Over the Net with the UDS1100-MB.
The UDS1100-MB (UDS1100-IAP, UD1100IA2-01) is a rugged and powerful tool which enables users to connect, manage and control just about any industrial equipment from virtually anywhere over Ethernet or the Internet.
When used in conjunction with an OPC server, most Windows® based HMI, SCADA and PC-based control applications have full access to information in the industrial equipment networked by the UDS1100-MB.
Using a method called serial tunneling, the UDS1100-IAP encapsulates serial data into packets and transports it over Ethernet. Serial tunneling can be done in multiple ways:
Using Lantronix supplied Com Port Redirector™ software, Windows device applications not designed for network communications are re-directed to communicate to devices connected to the UDS1100-IAP.
Connecting two UDS1100-IAP Device Servers configured to automatically talk to each other over the network creates virtual serial connections that can extend serial communications across a facility or around the world.
The built-in web server enables users to access and configure the UDS1100-IAP from a standard web browser. Web pages enabling the UDS1100-IAP to be customized for unique applications can be built using Lantronix development tools. On-board Flash memory provides room for future system software upgrades and maintenance-free, nonvolatile web page storage.
The UDS1100-MB can be set up locally through its serial port, or remotely using Telnet or a web browser. The included DeviceInstaller™ Windows-based configuration software simplifies setup and provides an easy way to:
Assign IP & other network specific addresses
Load custom web pages
Enable web-based configuration of the Device Server
Ping or query the attached device(s) over the network
View specific device data files
Upgrade firmware
Simplify process of installing industrial protocols
Complete with an auto MDI/MDIX Ethernet interface, the UDS1100-MB is a powerful device communication solution that's perfect for your most demanding industrial applications.
In modem emulation mode, the UDS is used to replace dialup modems. The unit accepts modem AT commands on the serial port. It then establishes a network connection to the end device, leveraging network connections and bandwidth to eliminate dedicated modems and phone lines.
RoHS-compliant, the UDS1100-IAP meets Directive 2002/95/EC on the restriction of the use of certain hazardous substances in electrical and electronic equipment.
If you're looking for a transparent, cost-effective, and scalable means to network-enable your industrial automation equipment, look no further than the UDS1100-MB.
Features
In minutes, securely connect factory floor devices to enterprise systems
Access, monitor and control equipment over Ethernet
Replace dedicated PCs and/or modem lines with fast and reliable Ethernet networking
Supports RS232, RS422 and RS485 communications
Includes Modbus TCP, ASCII, RTU and DF1 protocols
15kV serial ESD protection
Environmentally-friendly RoHS and WEEE-compliant
Designed with protection against transients and ESD for use under harsh environments.
Specifications
Certifications
UL, CSA, FCC, CE, TUV, CTick, VC
Connector(s)
Serial: 1 DB25F DCE serial port
Network: RJ45
CPU
Lantronix DSTNI-EX 48 MHz clock
Data Rate
Software-selectable baud rate from 300 to 230 KBaud
Emissions
FCC Part 15 Subpart B Class A: Radiated Emissions 30MHz – 1000MHz
ICES-003 Issue 4 February 2004 Class A: Radiated Emissions 30MHz – 1000MHz
AS/NZS CISPR 22: 2004 Class A: Radiated Emissions 30MHz – 1000MHz
EN55022: 1998 + A1: 2000 + A2: 2003 Class A: Radiated Emissions 30MHz – 1000MHz
VCCI V-3/2005.04 Class A: Radiated Emissions 30MHz – 1000MHz
EN61000-3-2: 2000 Class A: Harmonic Current Emissions
EN61000-3-3: 1995 + A1: 2001: Fluctuations and Flicker
Enclosure
IP30, Metal Enclosure with Integrated wall mounts
Immunity
EN55024: 1998 - +A1: 2001 +A2: 2003
IEC 61000-4-2: 1995 - ESD 8kV Air Discharge (Direct), 4kV Contact Discharge (Direct/Indirect)
IEC 61000-4-3: 1995 - Radiated Immunity 3.0V/m, 1KHz AM Sine Wave at 80%
IEC 61000-4-4: 1995 - EFT/Burst 1.0kV Power Lines, 0.5kV I/O Lines
IEC 61000-4-5: 1995 - Surge Immunity 1.0kV Common Mode, 1.0 kV Differential Mode
IEC 61000-4-6: 1996 - Conducted Immunity 3.0 Vrms, 80% AM Modulated (1KHz)
IEC 61000-4-8: 1993 - Magnetic Field Immunity 50Hz 1.0 Arms/m
IEC 61000-4-11: 1994 - Voltage Dips and Interrupts (>95%,0.5 periods), (30%,25 periods), (>95%,250 periods)
Indicators LED
Power (green)
10/100 Mb Link (amber/green)
10/100 Activity (amber/green)
Diagnostics (red)
Status (green)
Interface(s)
Serial: Software-selectable RS232, RS422 or RS485 (2 and 4 wire support)
Network: 10Base-T/100Base-TX Ethernet port,
Software selectable Ethernet 10/100/Auto
Software selectable Half/Full/Auto duplex
Isolation
Serial Port: 15 kV ESD protection on RS232 and RS422/485ntransceivers
Power Input: Up to non-repeated 600 W 10/100 usec pulse protection against transient over voltages
Ethernet Port: 1500 VAC isolation shielded with shield connected to chassis ground for signal integrity and ESD protection
Management
Lantronix DeviceInstaller GUI, Serial login, SNMP, Telnet login, HTTP
Material
Metal enclosure with integrated wall mounts; optional 35 mm DIN-rail mount available, IP Rating 30.
Memory
256 KB zero wait state SRAM, 2 MB Flash
Mounting
Optional 35 mm DIN Rail mount available
Power
9-30 VDC or 9-24 VAC on barrel connector (1.5 Watts maximum consumption)
9-30 VDC on DB25F serial interface
3.3 VDC on serial interface
Protocols
ARP, UDP, TCP, ICMP, Telnet, TFTP, AutoIP, DHCP, HTTP, SNMP TCP, UDP, and Telnet, TFTP
Software
Windows® 98/ME/NT/2000/XP-based DeviceInstaller configuration software, Com Port Redirector™ software and related utilities
Temperature Range
Storage: -40°C to +85°C (-40°F to +185°F)
Operating: -40°C to +70°C (-40°F to +158°F)
Request a Quote
Curious about bulk pricing? Please fill out the information below and our sales team will provide a quote within 1 business day.
Product and Quote information
Enter up to two product names/SKUs and up to three quantities for each product. If more products/quantity quotes are needed, please include your requests in the message section below.
Your Contact Information
Please provide information where we can send your quote and reach you in the case where further information is required with the quote.
Where You'd Like the Products Shipped
Please provide information where you'd like the products shipped to so we can give you the most accurate quote possible.
Your Use Case
Please help us understand your use case so we can provide you with the best possible solution. This step is optional, so please feel free to skip it if you'd like.
3 of 3: How challenging has it been to locate products that meet your specific needs?
Confirm Your Request
Please confirm your request and we will get back to you within 1 business day.
Thank You!
Thanks for submitting your quote request. You should receive an email with a copy of your request shortly, and a member from our sales team will reply to you within 1 business day.
You Might Be Interested In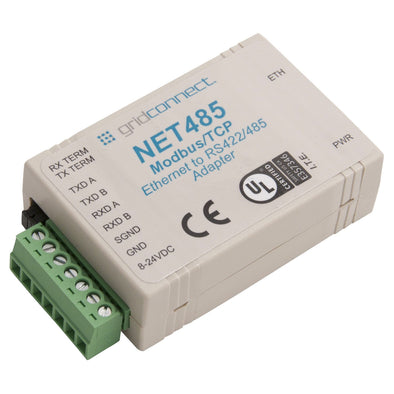 $159.95
We have the best technical support engineers that know how to use our products.
If our Tech Support cannot solve your problem, we will contact the design engineer or manufacturer to help find a resolution.