Unigate IC PROFIBUS DP Slave Module

Unigate IC PROFIBUS DP Slave Module
Product Images
Unigate IC PROFIBUS DP Slave Module: DPY - 5V
$270.00
SKU: GC-IC-PROFIBUSDPY
MPN: V4263
Manufacturer: Deutschmann Automation
Delivery: Ships within 7-14 business days
Qualifies for Free shipping
We've Got You Covered
Product Information
Product Description
UNIGATE IC is a complete Single Chip PROFIBUS DP solution in a 32 pin DIL (dual in-line) package. It connects to the microprocessor of your design or it can be operated Stand-Alone. With a space of 45 x 25 mm the module contains all required components:
Microcontroller
Flash
RAM
PROFIBUS controller 
Bus interface components (e.g. optocoupler and bus driver)
The Unigate IC PROFIBUS DP is certified and proven through testing with applications and many commercially available PROFIBUS DP masters. The integrated microprocessor handles the complete PROFIBUS DP data traffic and removes the burden from the attached processor.
The protocol between the Unigate IC and the attached processor is handled using a Script. This Script is generated with the free PC-tool Protocol Developer and it is optimally adjusted to the final product and the requirements of the PROFIBUS DP Master. The hardware and software interfaces of the Unigate IC modules are standardized, thus they are interchangeable without changing any hardware or software.
Volume and OEM pricing available.
CUSTOM PROTOCOLS:
The Unigate IC PROFIBUS DP allows for the quick development of custom applications using its powerful scripting language. When developing a custom application, or for simple configuration to a standard protocol, we recommend using a Starter Kit. Starter kits contain a development board with the Unigate IC and all the connection cables and power supplies for configuring and/or scripting. There is even a PROFIBUS DP Configuration tool for testing your configuration or script. Scripts are written using the Protocol Developer Tool. If you need a custom protocol and scripting is not for you, Grid Connect offers scripting services at reasonable rates (call for details).
Order Summary
| SKU | Profibus Option | Voltage Option | Manufacturer Part # (MPN) |
| --- | --- | --- | --- |
| GC-IC-PROFIBUSDPL-33V | DPL | 3.3 Voltage | V3525 |
| GC-IC-PROFIBUSDPL | DPL | 5 Voltage | V3473 |
| GC-IC-PROFIBUSDPY-33V | DPY | 3.3 Voltage | V4262 |
| GC-IC-PROFIBUSDPY | DPY | 5 Voltage | V4263 |
| GC-IC-PROFIBUSDPV1 | DPV1 | 5 Voltage | V3704 |
Comparison Chart - UNIGATE IC-PROFIBUS variants
Performance characteristics

UNIGATE IC-Profibis DPL

UNIGATE IC-Profibis DPY

UNIGATE IC-Profibis DPV1

Supported DP application layers

DPV0, 

DPV1

, DPV2

DPV0, 

DPV1

, DPV2

DPV0, 

DPV1

, DPV2

Data length PROFIBUS

244 Byte

244 Byte

244 Byte

Parameter PROFIBUS

1

6

 Byte

244 Byte

244 Byte

Config data PROFIBUS

16 Byte

128 Byte

128 Byte

Diagnosis PROFIBUS

32 Byte

244 Byte

244 Byte

Identification and Maintenance (I&M)

-


I&M 0

I&M 0

Overall high mm

13

13

9,5

Voltage supply

3,3V/5V

3,3V/5V

5V
Features
Complete PROFIBUS DP Slave with DPV1
Max. 244 byte input and 244 byte output data
Stand-Alone operation via shift register
Synchronous shift register interface
Script language for optimal adaptation to your field device
Easy configuration from MS Windows® using the WinGate tool
Develop customized scripts with the free Protocol Developer software tool
Scripts are portable between all other UNIGATE CL or IC Gateways
Documents and Drivers
Documentation
Unigate IC PROFIBUS DP Manual
Unigate IC PROFIBUS DP Pinout
Specifications
Baud Rate
PROFIBUS DP: Up to 12 Mbps
Serial: Up to 625 kbps
Interface(s)
Isolated PROFIBUS DP interface
2nd Serial interface for Script download, configuration, Debug-function
Connection via UART interface to the existing microprocessor
Mounting
DIL32 Unigate IC Standard
Software
MS Windows®-based WinGate configuration software, and Protocol Developer script development software
Temperature Range
Operating: -40°C to +85°C (-40°F to +185°F)
Request a Quote
Curious about bulk pricing? Please fill out the information below and our sales team will provide a quote within 1 business day.
Product and Quote information
Enter up to two product names/SKUs and up to three quantities for each product. If more products/quantity quotes are needed, please include your requests in the message section below.
Your Contact Information
Please provide information where we can send your quote and reach you in the case where further information is required with the quote.
Where You'd Like the Products Shipped
Please provide information where you'd like the products shipped to so we can give you the most accurate quote possible.
Your Use Case
Please help us understand your use case so we can provide you with the best possible solution. This step is optional, so please feel free to skip it if you'd like.
3 of 3: How challenging has it been to locate products that meet your specific needs?
Confirm Your Request
Please confirm your request and we will get back to you within 1 business day.
Thank You!
Thanks for submitting your quote request. You should receive an email with a copy of your request shortly, and a member from our sales team will reply to you within 1 business day.
You Might Be Interested In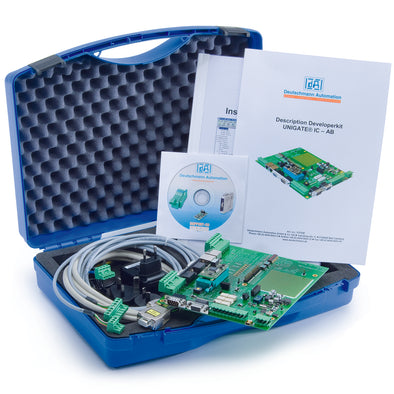 $1,029.00
We have the best technical support engineers that know how to use our products.
If our Tech Support cannot solve your problem, we will contact the design engineer or manufacturer to help find a resolution.