xPico™ Wi-Fi® – Small Low Cost Embedded WiFi Serial Connectivity

xPico™ WiFi® Embedded Module
xPico™ Wi-Fi® – Small Low Cost Embedded WiFi Serial Connectivity
Product Images
xPico™ Wi-Fi® – Small Low Cost Embedded WiFi Serial Connectivity
$43.75
SKU: GC-XPICO-WIFI
MPN: XPW100100B-01
Manufacturer: Lantronix
Stock Status: In stock
Delivery: Ships same or next business day
Shipping is Free on orders over $100
We've Got You Covered
Product Information
Product Description
The xPico™ Wi-Fi® embedded wireless device server module allows easy and affordable integration of wireless LAN connectivity on any device with an SPI (Serial Peripheral Interface), USB or serial interface (e.g., smartphones, tablets, connected PCs). Powered by an ARM Cortex M3 class processor, the xPico™ Wi-Fi is a compact chip-sized solution offering a complete device server application with a full IP stack, WLAN stack and web server. The xPico Wi-Fi module also offers state-of the-art simultaneous SoftAP (Software enabled Access Point) and Client mode. Wireless IEEE 802.11 b/g/n (2.4 GHz) networking capability is delivered all in a small 24mm x 16.5mm footprint with very low power consumption and can be battery powered.
The xPico Wi-Fi is a pin and form-factor compatible member of the Lantronix xPico family of compact wireless and wired networking embedded module solutions. With xPico, reduce development costs and shorten time to market while adding robust networking capabilities to a serial device.
Grid Connect also offers the xPico Wi-Fi Development Kit.
Support: The knowledgeable and experienced engineers at Grid Connect provide complete technical support for the xPico family of embedded devices. We specialize in customizing xPico devices and offer phone support and on-line chat support during regular business hours.
Features
Compact and Economical Chip-sized Embedded Wireless Device Server
Low Power Consumption that can be operated off batteries
IEEE 802.11 b/g/n (2.4 GHz) Wi-Fi
Simultaneous SoftAP (Software enabled Access Point) and Client mode
Complete Device Server Application with full IP Stack and Web Server
Supports (2) serial channels with data rates up to 921 Kbps
ARM Cortex M3 class processor with 1 MB Flash and 128 KB SRAM
SPI with clock rate of 20MHz
USB 2.0 full rate device mode
Secure 256-bit AES Encryption
8 Digital General Purpose I/O (GPIO) pins
Lantronix SmartRoam™ Technology
Windows based DeviceIntaller™
Customizable design for fast OEM adoption
Migrates easily to and from xPico wired designs
Conforms to WLAN and IP internetworking standards
RoHS compliant
Documents and Drivers
Specifications
Certifications
RoHS, FCC Class B, UL, EN EMC
Connector(s)
40-pin Board-to-Board SMT Connector
CPU
ARM Cortex M3 class processor with on chip Flash and SRAM
Flow Control
XON/XOFF, RTS/CTS (SPort 1 only)
Humidity
0% to 90% non-condensing RH
Interface(s)
Wireless: IEEE 802.11 b/g and (n single stream) 2.4 GHz
Serial: (2) SPI, USB 2.0 (device)
Management
Web Server - Landing Page, CLI, XML
Memory
1 MB Flash
128 KB SRAM
SPI Flash stores
MPN
XPW100100B-01, XPW100100S-01
Programmable IO
8 General Purpose Digital I/O
Protocols
ARP, UDP/IP, TCP/IP, ICMP, SNMPv1,DHCP, Auto IP, DNS, TFTP
Security/Protection
IEEE 802.11i Support - WPA-Personal, WPA2-Personal
256-bit AES Encryption256-bit AES Encryption
Software
MS Windows-based DeviceInstaller™
MS Windows-based Com Port Redirector
Field upgradable firmware (OTA)
Temperature Range
-40°C to +85°C (-40°F to +185°F)
Request a Quote
Curious about bulk pricing? Please fill out the information below and our sales team will provide a quote within 1 business day.
Product and Quote information
Enter up to two product names/SKUs and up to three quantities for each product. If more products/quantity quotes are needed, please include your requests in the message section below.
Your Contact Information
Please provide information where we can send your quote and reach you in the case where further information is required with the quote.
Where You'd Like the Products Shipped
Please provide information where you'd like the products shipped to so we can give you the most accurate quote possible.
Your Use Case
Please help us understand your use case so we can provide you with the best possible solution. This step is optional, so please feel free to skip it if you'd like.
3 of 3: How challenging has it been to locate products that meet your specific needs?
Confirm Your Request
Please confirm your request and we will get back to you within 1 business day.
Thank You!
Thanks for submitting your quote request. You should receive an email with a copy of your request shortly, and a member from our sales team will reply to you within 1 business day.
You Might Be Interested In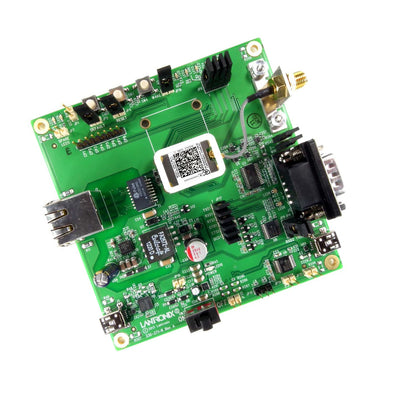 $136.10
We have the best technical support engineers that know how to use our products.
If our Tech Support cannot solve your problem, we will contact the design engineer or manufacturer to help find a resolution.