Dataeagle Condition Monitoring System Fieldbus


Dataeagle Condition Monitoring System Fieldbus
Product Images
Dataeagle Condition Monitoring System Fieldbus: PROFINET
$2,253.00
SKU: GC-SCH-DE-CMS-FB-PN
MPN: 11730_PN
Manufacturer: Schildknecht AG
Delivery: Ships within 3 to 4 weeks
Qualifies for Free shipping
Antenna not included.
Please contact sales for help selecting the correct antenna for your application.
Fieldbus
$2,253.00

$2,253.00

$2,253.00

$2,253.00

$2,253.00

$2,253.00

$2,490.00

$2,253.00
We've Got You Covered
Product Information
Product Description
The DATAEAGLE Fieldbus Condition Monitoring uses a small industrial Bluetooth all in one mulit-sensor (accelerometer, gyroscope, temperature, humidity, pressure, light, acoustic, magnetometer), combined with an IoT-Gateway, DATAEAGLE 2730, to provide sensor data to Fieldbus applications.   The sensors can be connected to expensive pumps and motors to provide monitoring and predictive failure.   Up to eight (8) sensors can be used with a single gateway.
The system supports the following fieldbuses:
PROFIBUS,
PROFINET,
CAN/CANopen,
EtherNet/IP,
EtherCAT,
Modbus TCP,
Powerlink,
VARAN. 

 A ready-to-use project is available to program the gateway as a device in the PLC and gather the desired sensor values.   
The hardware installation is simple and can be completed in less than an hour.  Simply mount the wireless sensor(s) on the desired device, for example a pump, find a source of power for the sensor (power supplies included).   Mount the gateway in a control cabinet and run the antenna cables and power cables and the system is ready to program in the PLC.

Each fieldbus version has a specific order code.  The condition monitoring system is sold as a complete package; all the necessary components are included except for an antenna. 
Contact sales to select the correct antenna for your application.
Order Summary
| SKU | Fieldbus | Manufacturer Part # (MPN) |
| --- | --- | --- |
| GC-SCH-DE-CMS-FB-CO | CANopen | 11737_CO |
| GC-SCH-DE-CMS-FB-EC | EtherCAT | 11731_EC |
| GC-SCH-DE-CMS-FB-MB | Modbus TCP | 11733_MBTCP |
| GC-SCH-DE-CMS-FB-PB | PROFIBUS | 11728_DP |
| GC-SCH-DE-CMS-FB-PL | Ethernet POWERLINK | 11734_POWERLINK |
| GC-SCH-DE-CMS-FB-PN | PROFINET | 11730_PN |
| GC-SCH-DE-CMS-FB-VN | VARAN | 11735_VARAN |
| GC-SCH-DE-CMS-FB-EIP | EtherNet/IP | 11732_EIP |
Features
Plug and Play set up
State-of-the-art 128 bit AES encryption security
Wide operating temperature range (-20 to +60 C)
Din Rail Mount
FCC Certified
Industrial gateway with suitable fieldbus connector
Documents and Drivers
Documentation
DATAEAGLE Condition Monitoring System Fieldbus Datasheet
DATAEAGLE Condition Monitoring System Fieldbus Flyer
Installation of DATAEAGLE Condition Monitoring System
condition monitoring for motors & machines
Specifications
Connector(s)
Connection voltage supply:
Fieldbus: Terminal clamps
Multisensor: CISS (4way 1.2 SealStar FA Connector 805-122-541) to USB 2.0
Dimensions
Fieldbus: 22.5 mm x 99 mm x 114.5 mm (.89 x 3.89 x 4.50 inches)
Multisensor: 80 mm x 53.2 mm x 23.3 mm (3.46 x 2.09 x .92 inches)
Frequency
2.4 GHz Bluetooth (Bluetooth 4.2)
Humidity
10 – 90 % relative humidity (non-condensing)
Mounting
Fieldbus: DIN rail mounting
Multisensor: Direct mounting (with screws)
MPN
11737_CO, 11731_EC, 11732_EIP, 11733_MBTCP, 11728_DP, 11734_POWERLINK, 11730_PN, 11735_VARAN
Power
Power Consumption: 200 mA
Transmitting power: 4 dBm (Fieldbus), 3dBm (Mulstisensor)
Product Weight
Fieldbus: 130 g
Multisensor: 34 g (55 g incl. Fastening set)
Range
Radio range: Up to 70 m (Fieldbus), Up to 50 m (Multisensor)
Security/Protection
Fieldbus: IP20
Multisensor: IP54
Temperature Range
Fieldbus: -20°C to +60°C (-4°F to +140°F)
Multisensor: -20 to +80 °C (-4°F to +176°F)
Voltage
Fieldbus: 24 V DC
Multisensor: 5V
Request a Quote
Curious about bulk pricing? Please fill out the information below and our sales team will provide a quote within 1 business day.
Product and Quote information
Enter up to two product names/SKUs and up to three quantities for each product. If more products/quantity quotes are needed, please include your requests in the message section below.
Your Contact Information
Please provide information where we can send your quote and reach you in the case where further information is required with the quote.
Where You'd Like the Products Shipped
Please provide information where you'd like the products shipped to so we can give you the most accurate quote possible.
Your Use Case
Please help us understand your use case so we can provide you with the best possible solution. This step is optional, so please feel free to skip it if you'd like.
3 of 3: How challenging has it been to locate products that meet your specific needs?
Confirm Your Request
Please confirm your request and we will get back to you within 1 business day.
Thank You!
Thanks for submitting your quote request. You should receive an email with a copy of your request shortly, and a member from our sales team will reply to you within 1 business day.
You Might Be Interested In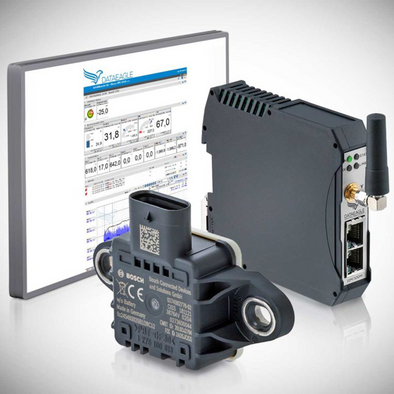 $2,253.00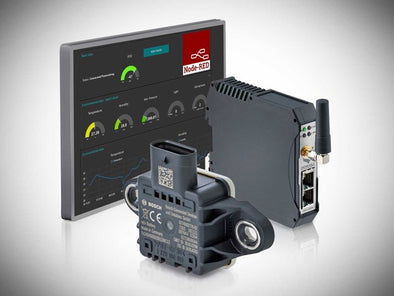 $2,253.00
We have the best technical support engineers that know how to use our products.
If our Tech Support cannot solve your problem, we will contact the design engineer or manufacturer to help find a resolution.