GRID45™ Modbus TCP Ethernet Module
GRID45™ Modbus TCP Ethernet Module
Product Images
GRID45™ Modbus TCP Ethernet Module: No Wi-Fi Antenna Cable
$56.00
SKU: GRID45-MBTCP
MPN: GRID45-MBTCP
Manufacturer: Grid Connect Inc.
Stock Status: In stock
Delivery: Ships same or next business day
Shipping is Free on orders over $100
We've Got You Covered
Product Information
Product Description
The GRID45 Modbus TCP module makes it easy for OEMs to add Modbus TCP Ethernet to their products. The module is designed to connect directly to a UART interface on a host processor. If the product is already using Modbus RTU/ASCII through a serial port, in most cases, it can become a Modbus TCP Ethernet port with little to no changes to the embedded host firmware.
For OEMs, the GRID45 Modbus module can work with proprietary serial protocols or Modbus client applications.
Software
This GRID45 is preloaded with Modbus firmware and requires no changes by the customer. The firmware is optimized to bridge Modbus TCP to a Modbus serial server.
It maps all current Modbus commands and registers from Modbus TCP to Modbus serial commands and registers. As a result, this GRID45 will send and receive your serial Modbus data transactions and convert them to Modbus TCP transactions over the network.
Advantages of Modbus TCP over Modbus RTU 
Allows users to send and receive data over a standard Ethernet network
Takes advantage of larger wide area networks
Allows multiple Modbus clients to communicate with multiple Modbus servers
Supports more Modbus servers to be used in the network
Grid Connect offers this Modbus functionality in a couple of different Modbus TCP gateway products. See the NET232-MB or the NET485-MB products for more details.
Connectivity to Modbus, EtherNet/IP and BACnet (PROFINET coming) Industrial Ethernet networks can be interchanged on the GRID45.
A complete evaluation board is available for testing and proof of concept.

To learn more about Modbus go to modbus.org
GRID45 in Industrial Automation and Control Systems
When it comes to data communications for industrial control systems, Modbus is supported by the most manufacturers. The Modbus/RTU protocol defines how a "master" device polls one or more "slave" devices to read and write data in real time. 
By supporting multiple industrial automation protocols, the GRID45 module
1) enables OEM products or devices to easily connect to an industrial network. This capability allows manufacturers to focus on their core technologies and applications. 
2) allows an OEM to have their products support a full line of the most popular Industrial automation protocols.  Time and money is saved by not having to support these protocols with firmware updates as the protocols evolve over time. 
Support
Grid Connect provides complete technical support for this product with knowledgeable engineers that designed and know how to use the product. We offer phone support and on-line chat support during regular business hours.
Order Summary
| SKU | Wi-Fi Antenna Cable Included | Manufacturer Part # (MPN) |
| --- | --- | --- |
| GRID45-MBTCP | No  | GRID45-MBTCP |
| GRID45-MBTCP-S | Yes | GRID45-MBTCP-S |
Features
Supports 10 Modbus/TCP server connections
Supports Modbus/TCP on the wired Ethernet or the Client WLAN network interface
Easily configure through a simple WEB page or automated through a WebAPI
Secure, integrated compact module that can be easily integrated into an OEM product
Fast integration to add Modbus TCP networking to any product
Wireless 802.11BGN interface, BTE/BLE 4.2 and Integrated 10/100 PHY for Wired Ethernet
Cloud management—remote FW updates, Configuration updates. OEM option
Documents and Drivers
Documentation
GRID45 Modbus User Guide
GRID45-MB Module Product Brief
Specifications
Certifications
RoHS, FCC Class B, UL, CE
Dimensions
34 x 16.3 x 13.5mm (1.34 x .64 x .53inch)
Interface(s)
Network:
Wired Ethernet: 10/100Mbps
Wireless: 802.11BGN Client or SoftAP
Serial: 3.3V TTL UART
Temperature Range
-40°C to +85°C (-40°F to +185°F)
Request a Quote
Curious about bulk pricing? Please fill out the information below and our sales team will provide a quote within 1 business day.
Product and Quote information
Enter up to two product names/SKUs and up to three quantities for each product. If more products/quantity quotes are needed, please include your requests in the message section below.
Your Contact Information
Please provide information where we can send your quote and reach you in the case where further information is required with the quote.
Where You'd Like the Products Shipped
Please provide information where you'd like the products shipped to so we can give you the most accurate quote possible.
Your Use Case
Please help us understand your use case so we can provide you with the best possible solution. This step is optional, so please feel free to skip it if you'd like.
3 of 3: How challenging has it been to locate products that meet your specific needs?
Confirm Your Request
Please confirm your request and we will get back to you within 1 business day.
Thank You!
Thanks for submitting your quote request. You should receive an email with a copy of your request shortly, and a member from our sales team will reply to you within 1 business day.
You Might Be Interested In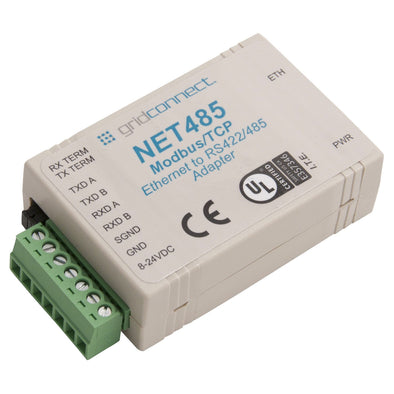 $159.95
We have the best technical support engineers that know how to use our products.
If our Tech Support cannot solve your problem, we will contact the design engineer or manufacturer to help find a resolution.