This product is discontinued and no longer available.
sensorProbe2 POE- Intelligent Sensor Monitor






sensorProbe2 POE- Intelligent Sensor Monitor
Product Images
sensorProbe2 POE- Intelligent Sensor Monitor: Temperature/Humidity Sensor 1 ft.
SKU: GC-AK-SP2-POE-TH01
MPN: SP2POEdTH01
Manufacturer: AKCP Co Ltd.
We've Got You Covered
Product Information
Product Description
The SensorProbe2 allows for monitoring of two intelligent sensors from anywhere in the world. Set up threshold conditions through an easy webpage interface, and be alerted via Email or SMS Text message (via a 3rd party email-to-SMS gateway), or via SNMP traps into a SNMP monitoring system, and stop worrying!   Pull up a web page and check the status at anytime. 
The SensorProbe2 is an intelligent two-port sensor device for monitoring environmental variations (temperature, humidity, airflow etc), power, physical threats and security. The SP2 has an embedded host processor with a proprietary Linux like Operating System, including TCP/IP stack, Web server, email, SMS and full SNMP functionality.
The SensorProbe2 comes with a high speed CPU, fast network connection and web interface including subnet mask and remote syslog interface. It also has a battery backed time of day clock! The SensorProbe2 also has advance events filtering options.  Now you can plug in our motion detector to the SensorProbe2!
SensorProbe2 also works with the relative humidity and temperature multi sensor module comprising a calibrated digital output.  By having both temperature & humidity sensors in a single sensor, the SensorProbe2 can have up to a maximum of 2 temperature & 2 humidity sensors. This extends the capability of the SensorProbe2 to maximum of 4 sensing parameters!
Sensor Integration
The SensorProbe2 works with every intelligent sensor we sell. You can connect any of our plug-and-play sensors, in any combination to monitor temperature, humidity, water leakage, airflow, security, detect AC Power Line Voltage, Measure DC Voltage, control relays, and more.  Our sensors include an integrated data collection and graphing package to spot trends in the airflow, temperature, humidity, etc.
Dry contacts and drivers are available for monitoring UPS status, security systems, and air conditioning status.  
Every sensor comes with our unique autosense feature. Whenever a new type of sensor is plugged in, the autosense will recognize it and re configure the SP2 to begin monitoring it. In the event of an alarm or temperature / humidity threshold being exceeded, it has ability to send alert notification using Email, SMS and SNMP Traps.
The SensorProbe2's advanced encrypted micro code updating program can update the SensorProbe2 firmware over the internet.
A web based interface with a user and administrator login feature helps users to prevent unauthorized access to the device and a powerful embedded system logging features is available.  Setup is easy with the embedded web server. There is a simple graphing utility integrated into the SP2 which can monitor every temperature, humidity and other sensors and display a graphical report.
SNMP Integration
The SP2 is fully SNMP compliant and configurable. Following initial configuration by the RJ45 port to set basic parameters such as IP address, Subnet Mask, Default gateway, SNMP community strings, trusted IP addresses and trap destinations, the unit is fully configurable from any SNMP terminal or Network Management product. 
The SensorProbe2 is supplied with a MIB to allow its interface to SNMP based Network Management systems such as HP OpenView, IBM Tivoli, CA Unicenter, TNG and others.
Order Summary
SKU

Sensor Bundle

Power Supply

Manufacturer Part # (MPN)

GC-AK-SP2-POE
None
Power Over Ethernet (PoE)
SP2POE 

(DISCONTINUED)

GC-AK-SP2-POE-T01
Temperature Sensor 1 ft.

Power Over Ethernet (PoE)

SP2POET01 

(DISCONTINUED)

GC-AK-SP2-POE-TH01
Temperature/Humidity Sensor 1 ft.

Power Over Ethernet (PoE)

SP2POEdTH01

 (DISCONTINUED)

GC-AK-SP2
None
US/North America
SP2

(DISCONTINUED)

GC-AK-SP2DTH01
Temperature/Humidity Sensor 1 ft.
US/North America
SP2

 (DISCONTINUED)

GC-AK-SP2DTH01-220
Temperature/Humidity Sensor 1 ft.
European
SP2 

(DISCONTINUED)

GC-AK-SP2-220
None

European

SP2 

(DISCONTINUED)

GC-AK-SP2T01
Temperature Sensor 1 ft.
US/North America
SP2 

(DISCONTINUED)

GC-AK-SP2T01-220
Temperature Sensor 1 ft.

European

SP2

 (DISCONTINUED)
Features
Built-in web server for easy set-up, configuration and monitoring
Supports all major communications protocols
Supports 2 of our intelligent autosense plug-and-play sensors simultaneously
Fully SNMP compliant
Includes SNMP MIB
Includes SNMP utilities for setting and getting parameters. Example programs to read and control the sensorProbe
Supports SNMP polling which allows sensor values to be collected and graphed with host applications
Sends trap notifications to two destinations
Sends email notifications to two email addresses
Email and traps include the sensor description, current sensor value
Thresholds can be set for all sensors
Data Collection of 8,640 data points per port (Ex: Sensor polling every 15 Minutes = Roughly 3 Months worth of Data)
Documents and Drivers
Documentation
SP2 Datasheet
Downloads
Firmware Information & Downloads
This link goes to AKCP's Support Center where you can login or setup an account.
Specifications
Connector(s)
Network: 10 Base-T Ethernet RJ-45
Indicators LED
Power, Network Connectivity, Threshold Status
Input/Output
Input:
2 - RJ-45 ports for connecting our intelligent sensors
Configurable analog inputs on either sensor port (0-5VDC)
Output:
Configurable output signals (0VDC/5VDC) on either RJ-45 sensor port
Mounting
Rackmount, surface mount or desktop
Temperature Range
-35°C to +55°C (-31°F to +131°F)
Temperature Range
20% to 80% (non-condensing)
Request a Quote
Curious about bulk pricing? Please fill out the information below and our sales team will provide a quote within 1 business day.
Product and Quote information
Enter up to two product names/SKUs and up to three quantities for each product. If more products/quantity quotes are needed, please include your requests in the message section below.
Your Contact Information
Please provide information where we can send your quote and reach you in the case where further information is required with the quote.
Where You'd Like the Products Shipped
Please provide information where you'd like the products shipped to so we can give you the most accurate quote possible.
Your Use Case
Please help us understand your use case so we can provide you with the best possible solution. This step is optional, so please feel free to skip it if you'd like.
3 of 3: How challenging has it been to locate products that meet your specific needs?
Confirm Your Request
Please confirm your request and we will get back to you within 1 business day.
Thank You!
Thanks for submitting your quote request. You should receive an email with a copy of your request shortly, and a member from our sales team will reply to you within 1 business day.
You Might Be Interested In

$360.00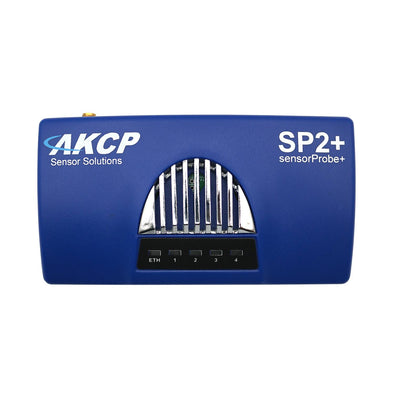 $315.00
We have the best technical support engineers that know how to use our products.
If our Tech Support cannot solve your problem, we will contact the design engineer or manufacturer to help find a resolution.