RFID Swing Handle Lock Sensor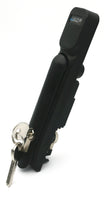 RFID Swing Handle Lock Sensor
Product Images
RFID Swing Handle Lock Sensor: 1 Handle
$195.00
SKU: GC-AK-SHL
MPN: SHL
Manufacturer: AKCP Co Ltd.
Delivery: Ships within 7-14 business days
Qualifies for Free shipping
We've Got You Covered
Product Information
Product Description
The Swing Handle Lock is compatible with a wide range of industry standard computer cabinets, making it a simple to install upgrade for a data center. Equipped with an RFID reader, you can control and monitor access to your computer cabinets from the centralized software platform (AKCPro Server).
Keep an audited trail of who entered what cabinet and when, how long they were there and be alerted if cabinets are left unlocked. The security sensor can monitor side panels. A manual keylock override is provided and also monitored for use.
Swing Handle Lock is compatible with all sensorProbe+ base units, with a maximum of 12 handles per device. Use 2 handles for controlling access to both front and rear of the cabinet.
1 Handle Package includes
1x RFID Swing Handle Lock
Security Sensor
2x RFID Cards
 2 Handle Bundle Package includes
2x RFID Swing Handle Locks
Security Sensor
2X RFID Cards
Order Summary
| SKU | Handles  | Manufacturer Part # (MPN) |
| --- | --- | --- |
| GC-AK-SHL | 1 Handle  | SHL |
| GC-AK-SHL01 | 2 Handle Bundle | SHL01 |
Features
Backlit AKCP logo displays lock status (normal, access granted, access denied)
RFID Proximity card reader
Single CAT5 cable connection provides communication and power
Industry standard size. Fits most computer cabinets from major manufacturers
Manual keylock override gives access in the event of power failure
Documents and Drivers
Documentation
RFID Swing Handle Lock Sensor Datasheet
Specifications
Cable Length
Maximum: Run length is 12 feet (5 meters) with approved low capacitance shielded cable or UTP
Communications Cable
RJ-45 jack to sensor using UTP CAT5e/6 cable
Dimensions
210.6 x 37.0 x 43.8 mm (8.29 x 1.46 x 1.72 in)
Indicator LED
RGB Color LED : Lock status and Access Control status
Power
Powered by the sensorProbe+ familiy units. No additional power needed
Power Consumption
Typical 0.35 mWatt, 70 mA
Peak 1.75 mWatt, 350 mA
Supported Cards
EM-Card, 125Khz Proximity cards, 26bits K4100/EM4100/EM4200/T5577
Temperature Range
Ambient: -25°C to +75°C (-13°F to +167°F)
Request a Quote
Curious about bulk pricing? Please fill out the information below and our sales team will provide a quote within 1 business day.
Product and Quote information
Enter up to two product names/SKUs and up to three quantities for each product. If more products/quantity quotes are needed, please include your requests in the message section below.
Your Contact Information
Please provide information where we can send your quote and reach you in the case where further information is required with the quote.
Where You'd Like the Products Shipped
Please provide information where you'd like the products shipped to so we can give you the most accurate quote possible.
Your Use Case
Please help us understand your use case so we can provide you with the best possible solution. This step is optional, so please feel free to skip it if you'd like.
3 of 3: How challenging has it been to locate products that meet your specific needs?
Confirm Your Request
Please confirm your request and we will get back to you within 1 business day.
Thank You!
Thanks for submitting your quote request. You should receive an email with a copy of your request shortly, and a member from our sales team will reply to you within 1 business day.
You Might Be Interested In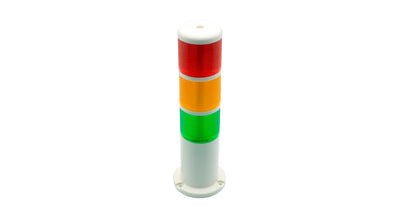 $140.00
We have the best technical support engineers that know how to use our products.
If our Tech Support cannot solve your problem, we will contact the design engineer or manufacturer to help find a resolution.